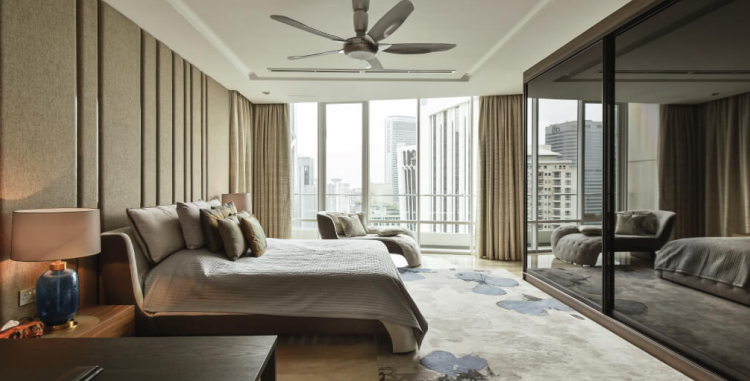 Interior Design for Hotels and Offices. What are the best choices?
By Thomas Teo
Are you a hotel manager or business associate looking to improve and beautify your place of work or business? Are you interested in making your facility look the best it can and attracting the eyes of the customers and clients that you deal with but don't know where to start? Don't worry because we've got you covered. In this article, we'll help you get a better understanding of what kind of choices you should make and also what the current market trends are in terms of interior design.
We will go through both settings one by one.
Best choices for corporate office interior design?
Most modern office spaces are decorated with minimalistic and sleek designs that are more accustomed to and fit in with the contemporary style of interior design. These designs are much more in vogue, and if you want your office space to look like a more modern, sophisticated, and organized one, then it is useful to include the kinds of furniture and other items that are indicative of such a style and help tie in the office environment in a more contemporary manner.
Most managers and interior design experts choose things like lacquered wood desks and comfortable but sleek and visually easygoing furniture like foam-coated plastic or poly-carbon chairs. However, in the end, it varies from person to person.
Design eye-catching managerial space
The essence of the office space is characterized by how you design your main centre, that is, the manager's office, as it sets the standard for what kind of interior office design the rest of the surroundings will follow. A substantially wide desk, minimal and taking up not too much space.
An easy reclining chair that is both comfortable and not bulky or unseemly to look at, a bookshelf that holds important files, reference books concerning your field of work and some other paperwork in a set order as well as a few trinkets to add a more individualistic touch works perfectly.
If you are unsure of how to order this in a way that is both organized and efficient, you can either visit our website and see related articles or contact our team and get help regarding it.
Lounge/Resting Area
Although the concept of a lounge sort of implies that there will be less work done and people will choose to spend more time resting instead, it has actually been proven that people work more when they are relaxed and at ease instead of stressed. The lounge will make people fell relaxed as they enter the office during morning or at lunch time.
Hotel Interior Design
Hotel interior designs are not the same as corporate office interior design, and a lot of things can be different. Here we have discussed the points you must keep in mind while designing the interior of a hotel.
Designing a beautiful lobby
Before anything else, the first step in interior design is creating an impressive and unique lobby area that creates a sense of ease in the customer as well as a willingness to end up booking a room. The lobby should include modern interior design items such as chandeliers of different shapes and forms, pillars or columns adorned with either light, a colour scheme that exudes joy and puts the customer in a state of satisfaction and ease.
Along with this, the main reception desk should be both well-maintained and of a wood type that ties in with the rest of the lobbying scheme as well as gives an appearance of sophistication.
Hallway Design
The secret to an enticing and catchy hallway design lies in the colour grading, lighting, and door design. The colour-grading should be in line with the mood that your hotel wants to give off. If it's a honeymoon resort, then use more vibrant colours and lighting that give an aura of happiness, while more business or retirement-themed can use a bold or more solid colour scheme with a more mellow mood lighting. Lastly, the doors should be minimalistic, clean, and in line with the rest of the hallway design.
Conclusion
In the end, whether it's hotel or office space interior design, the use of it is to give off a vibe that is welcoming and exudes a kind of emotion that we want. As humans tend to feel whatever they are made to, and as surroundings play a big role in that, we need to do our best to use the tools at our disposal to make them feel the correct kinds of emotions through our design.
If you are looking for people within Kuala Lumpur to help do this job of using the correct items for your interior design needs, we have some of the best faculty with us to aid you in this endeavour. Contact us and get a quote right now!