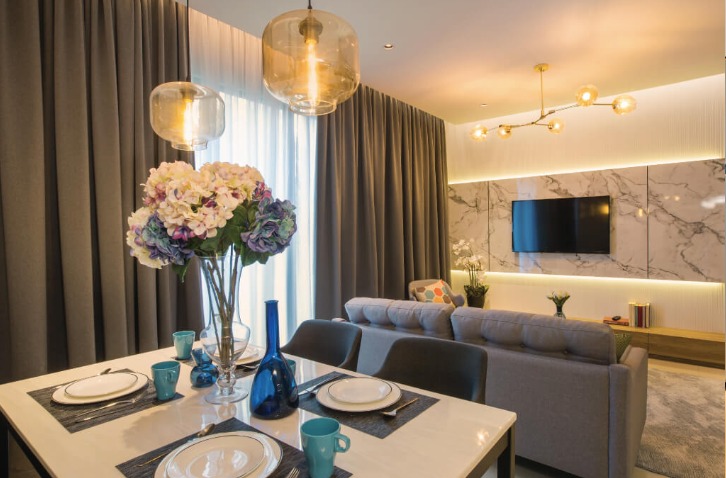 A condominium is a unit in a structure with several occupants that a single person owns. Larger floor tiles, scratch-resistant main doors, and bathroom fittings are standard in condos. There may also be amenities that are just accessible to condo owners, such as car parks, a swimming pool, and tennis courts, along with other facilities such as BBQ pits if they are available.
Condos are different!
The process of refurbishing an HDB apartment vs. a condominium is very different. There are a lot of rules and regulations to follow, and this may be overwhelming. To provide the best service possible, "B&N Design" adheres to applicable laws and regulations.
Let us help you improve your condos inside!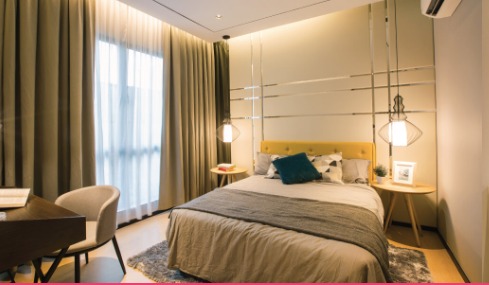 Compared to a comparable HDB flat, most Malaysia's condominiums are much smaller. However, lack of room should never force you to sacrifice beauty. Many condominium owners, particularly those who lack interior design skills, find it difficult when it comes to decoration. This is where a condo interior design company in kl will help you!
Our "B&N" designers can help with condo interior design Malaysia.
Regardless of the size of your condo, our staff has the knowledge and skills to transform it into a beautiful and safe environment for you and your family. Space-saving tactics like the usage of multipurpose furniture and tricks to make your flat look bigger will be used by our team. B&N Design's condo interior designers take the time to get to know you and your preferences.
We'll work with you to get the look you want, whether simple or striking, and we'll do it while balancing the aesthetic and practical aspects. Let us know what parts of your condo interior design Malaysia you want us to concentrate on. We aim to help you realize your vision of a dream house.
Tips for Condo Interior Design before you begin:
Whether new or resale, your condo property might differ from an HDB flat for remodelling. This is because of the rules and criteria that the developer must adhere to. Take notice of the following before enlisting services from our condo interior design company in kl to refurbish your condominium unit:
New or old condominium:
The kitchen and bathroom fixtures in newer condos are often simple, lowering renovation costs. If you're not too picky, these pre-installed fittings may save you substantial time and money. Additionally, renovating an ancient condo sometimes requires hacking and concealing work, which drives up the price.
Developers' guideline is essential:
Malaysia's housing developers must follow the rules. They may also have regulations that prohibit you from changing particular areas of your house. Check with your Condo Interior Design Company in Malaysia staff before beginning any remodelling work.
Your dream design matters:
Have a clear picture of the sort of house you want to build before you begin renovations. Keep a clear version of your dream condo interior design Malaysia in your mind and discuss it with the designer.