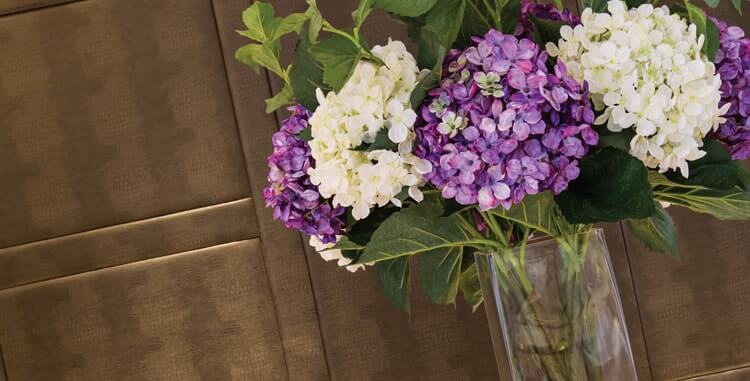 A Deeper Insight Into The Top 5 Most Sought-After Home Interior Design Trends In 2015
By Thomas Teo
Regardless of whether you are a homeowner who wants to make the best of his home in 2015 or you are an interior designer or decorator who wants to be up to date with the latest trends in the industry, you should know that 2015 is expected to be a truly blossoming year in the interior decorating and renovating niche. These trends are specifically designed to help you create rich and unique summer decors, by relying on accessible and appealing home decor accessories along with modern lighting fixtures that will emphasize on the most important elements in your home. You can now create a very attractive, stylish and elegant home interior on a budget, by simply combining rich and neutral colours with beautiful, appealing and durable materials, finishes and textures. As you may know already, you can radically change the appearance of a room or a home with little money and few actual modifications: all you need is to have some vision and a touch of creativity, along with some useful tips and hints coming from world-renowned interior decorators. Having said that, here you will find an overview of the top 5 most appreciated interior design trends in 2015, and how you can use ethnic motifs, nature-inspired designs as well as rich colour accents and even expensive decorating materials to turn your house into an architectural gem without too much effort! Expensive Lighting Fixtures Are Essential Next year will emphasize heavily on the quality and the utility of expensive lighting fixtures that feature state of the art, exquisite patterns and designs along with the imitation of either expensive of semi-precious stones. Diamond decoration patterns as well as shiny metal details such as gold, platinum or silver are several great choices to brighten up your home and to make it more modern in 2015, with little to no effort or expense!

Shiny Surfaces Are Back! A few decades ago, shiny surfaces were the norm for expensive home decoration, then people have focused their attention on matte surfaces: however, shiny surfaces are back in 2015! Ceramics, natural stone surfaces, coloured glass and shiny metals of all kind will be very en-vogue next year.
Rich Room Colours
Rich Colourful Accents along with saturated room colours are outstanding choices for the latest trends in home decorating: you can now accent the colour shades and bright the room colours using these simple yet highly efficient decorating ideas. Play with colours and bring your entire home to life with only several strokes of the brush.
Nature Is The Best Designer!
Never underestimate the power of nature in the home interior design industry. Over the past few years, interior designers and decorators have somewhat tried to "get back to nature" by bringing homes one step closer to it. This is precisely why nature-inspired images (such as wallpapers) along with natural motifs designed to turn your home into an eco-styled house are very appreciated in 2015. That, coupled with ivy leaves or lamps with nature-inspired decorations and figurines are a great way to add style, chicness and elegance to your home.