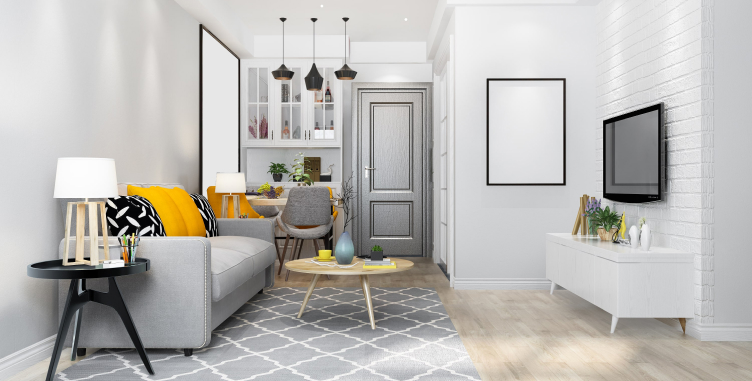 How to choose the best Interior Design Company in Selangor?
Renovation and interior design projects in Selangor take a long time, and fatigue may develop rapidly. Like most things, having a distinct vision is essential to achieving the most outstanding results. The best interior design company in Selangor can help with this.
At all stages of the interior design process, the top interior designers manage several duties at once. While creating a room or renovating a home, many elements must be considered.
Since it has been in business for more than ten years, B&N Design has amassed a sizable clientele in Malaysia thanks to its extensive offering of interior design and construction services.
Our services include the following:
Office interior design
Interior design for homes
Interior design for restaurants
Retail outlet design
Interior design for recreation and entertainment
Landscaping
How to Choose the Best Interior Design Firm?
Interior designers act as saviors in today's urban metropolises when everyone struggles with a lack of space. Your home will be practical as well as appealing with good design.
A well-styled tiny house is preferable to a large one with a bad design. One of the critical components of interior design is functionality. Interior design Selangor Experts with solid job backgrounds are adept at installing vertical storage and beautifying homes.
We have some advice for you if you've decided to renovate your current house or move into a new one and are looking for an interior design company's help.They can facilitate your search and prevent you from bouncing between appointments.
Know your style:
You could already be aware of your style or be in the process of doing so. Nonetheless, your visualization needs to pass the vibe test to live in a setting that makes you happy every day. Hence, whether you have a bohemian, minimalist, or ancestral spirit at heart, make sure your house also reflects it. Imagine yourself relaxing or hosting visitors at your home. You may use this to determine the design of your ideal place.
Explaining your concept to the best interior design company will be simpler if you know what you want or even have a general idea.
Schedule a meeting:
The best approach to learning more about your interior design firm is to schedule a consultation. Moreover, during the session, try to ask as many questions as possible. It may be about their abilities, credentials, prior employment, working style, etc
To assess and select the finest interior designer firm, make a shortlist and schedule a few meetings. Remember to list all your concerns and questions regarding your home improvement project.
Thoroughly check their portfolio:
You want to wait to employ an interior design firm after knowing the quality of their previous work. Hence, before giving them a thumbs up, inquire about or review their internet portfolio.
Check to see whether your suggestions align with the work they've completed to ensure the safety of your house. You could even discover some fresh design ideas for your house. Some interior design firms even have showcase homes that you can see. You can see and feel how their work looks and feels this way.
In the market, B&N Design is the top interior design and construction firm, outpacing most of its rivals.
The success of B&N Design is made possible by its team of committed professionals who are driven to offer the most effective interior design services and support corporate branding by adhering to B&N.
The value of your Interior design Selangor is to provide the best possible quality at the most reasonable cost without compromising anything.
Quality over cheap pricing:
Today, you could be offered a discount by a firm of interior designers. Yet that isn't a compelling enough argument for hiring them. Please pay attention to elements like the caliber and durability of their work. You certainly want to avoid constantly having to make repairs in your freshly constructed house. So engage an interior design firm if you discover one that costs a bit extra but has a reputation for quality work.
Although budgeting is the least enjoyable aspect of any project, it is nevertheless the most crucial. You want to avoid getting an unexpectedly large bill in the mail. Keep in mind that every interior design firm has a unique fee structure.
Some would bill per hour, while others might demand a one-time payment. Thus, decide which structure is the most practical for you. Don't just talk about the budget; go into detail. There aren't any additional fees that you might have to pay.
To carry out and oversee the interior design and construction projects. By providing high-quality finishes at affordable costs and sticking to the timetable for every project, we strongly emphasize client happiness.
B&N Design Associates operates on a networking model, where we outsource interior design works and assignments to other ID experts in the field while keeping the main costs under our company's control.