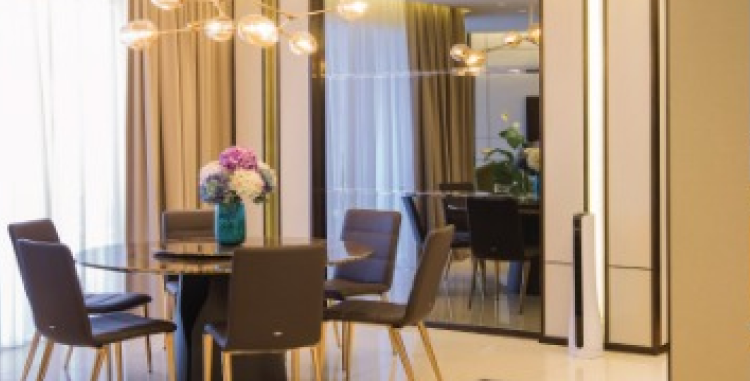 House Renovation Design | Top Ideas
By Thomas Teo
The house renovation design may assist you in achieving your objectives, whether you want to build a new home or renovate an existing one. There are many different designs, so you may pick the one you like most.
However, most individuals choose interior house designs that are more in tune with their outside areas. Do you desire a wonderful house where you can spend most of your time, host visitors, and locate a great home?
If so, interior designs for homes and condos would be the most suitable for you. You must consider a number of factors while remodeling and renovating your home, from the size of the space it has to the style of design you choose.
But first, you must understand what the term "renovation" means. Renovation is the process of bringing something back to its former beauty and freshness or to its original state. This guide will discuss condo design, home remodeling designs, and their various varieties.
What Is Condo Design?
The most common interior design for residences in Singapore is the condo style. It enables you to decorate the condo's interior in an appealing and revitalizing way. The approach of a condo design, as well as the furnishings and fixtures, all affect the cost.
An independently owned residence inside a structure with many units is another way to describe a condominium. Choose a condo design that meets your preferences and budget because every condo designs are unique.
Best Condominium Designs Ideas
After purchasing a condo, you'll want to use the most excellent condo interior ideas to make it seem more like a home. The most fantastic condo design ideas are provided below to help you determine your demands. If you are unsure about the theme, pick a neutral one.
The Right Color Palette
The color palette you choose entirely depends on the color combination you desire for your condominium. Everybody has different personal preferences and lifestyles. Your house is a window into your character. Therefore, choosing the appropriate color scheme is crucial before creating any condo.
The light color will give the room a spacious, open feeling. At the same time, the dark hue will give you the impression that the space is limitless. Therefore, choosing a motif that complements the furnishings in your apartment will seem lovely.
Remember The Installation Of Wallpaper
Keep in mind to hang wallpaper after painting your condo room. Installing wallpaper has several benefits, one of which is that it insulates the space and keeps the heat within. There are other wallpapers on the market that are based on photographs.
Maximize The Available Space
We are all aware that a home cannot exist without furniture and other equipment. However, if you arrange them improperly, your apartment may appear cluttered. It would help if you made the most of the space you have.
But how do you go about doing it? Simply said, if you have a lot of furniture and appliances, get rid of some of them to make room if you need to.
Add Geometrics
You need to incorporate some geometric elements into your apartment to make it upscale and fashionable. Simple geometric designs can be incorporated through prints and accessories. One of the intriguing design trends is geometric, which is also sensible and reasonably priced.
Use Curtains In Your Condo Room
One of the most crucial elements in the interior design of a condo is the curtain. The walls of your condo room will appear taller by employing curtains. Additionally, they maintain light, provide you privacy, and help you feel more at home in your condo than at work.
Conclusion
In closing, a condo is your home, and the design matters a lot. The modern condo interior designs are something you would voluntarily improve. There are many excellent suggestions, but this article has covered some of the greatest ones for improving your condo.
We have a trained design crew that can assist you in creating the house of your dreams if you are looking for the finest designer for your condo. Our team of experts has extensive design knowledge and expertise. Get any assistance you want for condo interior design and home improvement plans.