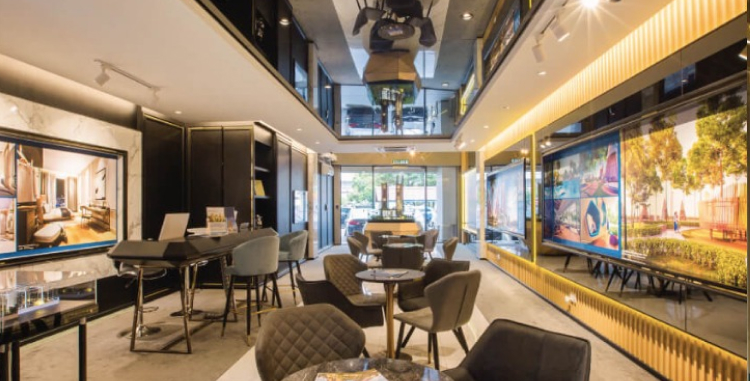 Residential and Commercial Interior Design - A guide to best Commercial Interior Design
By Thomas Teo
Recently, having a well-designed commercial building has become essential. Let it be a residential area or a commercial establishment; it is becoming increasingly beneficial to have the best outlook for it. Even though the house or office can be crowded with all the stuff, it requires a little bit of creativity to have something extraordinary at your hands.
If you are going to design your place, let it be commercial or domestic, you must be extra careful with what you wish to produce. After knowing that, all you need is a proper guide to get you through it. However, before getting into that, you must have a clear-cut idea of what is commercial interior design.
What is Commercial Interior Design?
Commercial interior design aims to provide enterprises with intelligent settings. There are plans for malls, office buildings, hospitals, restaurants, and dining establishments. One also needs to know the difference between design house interior and a commercial interior design.
The people who live in residential houses are safe and comfortable there. On the other hand, commercial properties are about profit. As a result, companies should be both functional and appealing. They must inspire those who are present, from customers to staff, to work hard.
A Guide to the best Commercial Interior Design
Interior design can be anything that can add something aesthetic to the original structure. Whenever building a commercial place, the objectives and needs of the business are kept under consideration. Stores, offices, warehouses, and restaurants can all be included. To achieve their objectives, businesses need particular commercial interior designs.
It is always best to hire professionals and let them do their job. From the early conceptual phases of the project until the planning of the construction project, they offer services. There are certain tips you may follow during interior designing.
Use the best quality material
Irrespective of the structure or area of the place you are working on, using the best quality material should be the first priority for you. You must make sure that your furniture is comfortable, eye-catching and dependable for anyone. Furthermore, durable content is essential because the material that is time-specific will soon become outdated.
Seek out furniture with strong construction, such as tempered glass, metal accents, and solid wood. In the long run, you'll benefit from the long-lasting substance. In the long run, you'll benefit from the long-lasting substance.
Be careful with the Theme
The selection of the ideal theme is crucial to creating the identity of a brand. Despite the fact that it can appear sensible, many companies make interior design mistakes. For instance, the interior design of a Balinese restaurant should reflect that culture. On the other hand, a commercial office design for a fashion magazine can profit from a cutting-edge appearance.
Businesses should be decorated in a way that feels natural so that both customers and employees will feel comfortable. Make sure it isn't excessive because that can turn off a lot of folks.
Priorotize the Comfort
In order to capitalize on the efficiency of any business, the environment must be comfortable for everyone. Purchase the furniture in such a way as to provide multiple sitting options for both guests and employees. Thus, they are able to choose at their convenience.
Whether it's an upright chair or a sizable bean bag, the furniture you choose will have a big impact on how your customers. As you select your furnishings, carefully weigh your selections. To be sure the furniture you choose is suitable for your business, try out a variety of couches and chairs and speak with an ergonomics specialist.
Natural light can be helpful
As per various studies, being around natural sun light boosts happiness and thus productivity. So, even if you don't have many windows in your commercial office space, there are still options for enhancing natural light. Consider strategically placing mirrors to reflect it. Of course, furnishings that provide the impression of being open and airy, such as glass-topped tables, can also be helpful.
Be open to changing your mind
Sometimes, as things start to come together, ideas shift. It can become apparent that there is an excess of one kind of element or that you need to rearrange things to get the ideal layout. The easiest method to make sure the final design satisfies your business requirements is to modify your ideas as you go.
Talk about your concerns with your interior designer. To ensure that you are happy with the process and the outcomes, they will be able to troubleshoot problems with you and work through them together.
Conclusion
Like design house interior, it is equally important to have an appropriate design for your commercial place. It should be designed in a way to catch the eye of the customer as soon as they walk in. It can be achieved by following the proper guidelines.
If you are looking for professionals to design your commercial space, we offer the best services. The best staff under dynamic leadership will help you produce a place that can maximise your business.