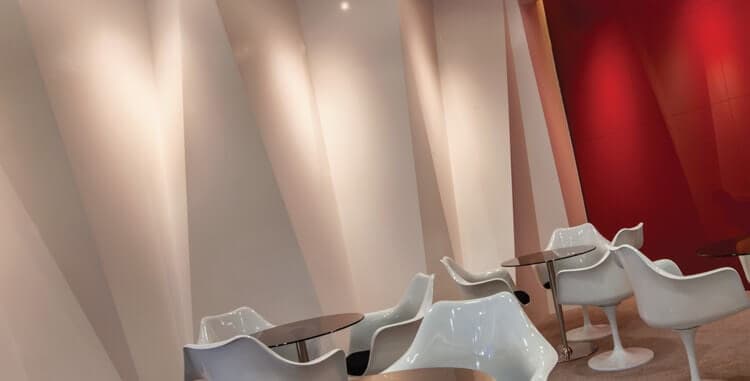 Commercial Interior Design – Some Key Aspects to Consider
By Thomas Teo
Commercial interior designer has to consider a lot of things while designing an office. Designing an office is very different from designing a home. When a professional interior designer works on a home, his main aim is to make sure that everything is more relaxing, comfortable and visually appealing. On the other hand, when we talk about office interior, a designer has to focus on increasing the productivity of employees. He has to design furniture and rooms in a way that they feel more comfortable, but don't make your employees lazy or tired. In case you're planning to hire an interior designer for your office, you should know about various things that you need to consider. Proper knowledge about these things will help you discuss all your needs and requirements with an interior designer. You will be able to cover every aspect of the commercial interior design. Professional designers ensure that your office is designed according to your preferences, style, needs and requirements. In order to work with your designer at every step, you should have some knowledge about interior designing.
Designing Commercial Interior – Factors to Consider
First of all, you should make sure that your designer optimizes floor space in your office. Your office should look organized and there should be no clutter. Your employees should be able to move freely in the office and their work should not be disrupted in any way. Employees usually remain in a single area for extended periods. Therefore, you should make sure that your designer does not neglect the importance of air circulation and ventilation. There should be more than enough fresh air in your office so that your employees do not feel suffocated after a period of time. Lighting is another important concern. Your employees will need adequate lighting to make sure they can work properly. Absence of lighting may result in less productivity and efficiency. Ask your interior designer to use natural lighting rather than keeping everything artificial. Natural lighting will keep your employees fresh for longer durations. Your employees will also need storage space for keeping files and folders. Therefore, your interior designer should make sure that there is ample storage space near every employee. If your employees need to get up every now and then to fetch something, it would affect their productivity. This is the most important aspect of a commercial interior design. In the same way, conference and meeting rooms should also be within everyone's reach. These rooms should be equipped with high end technological gadgets like projectors, white boards etc. Hence, a designer should make sure that there are enough electrical sockets in such rooms. Last but not the least, while choosing artwork or prints; make sure they are bold and daring. This will encourage bold thinking among your employees. You should also keep changing artwork every now and then. Make sure that office furniture is comfortable.