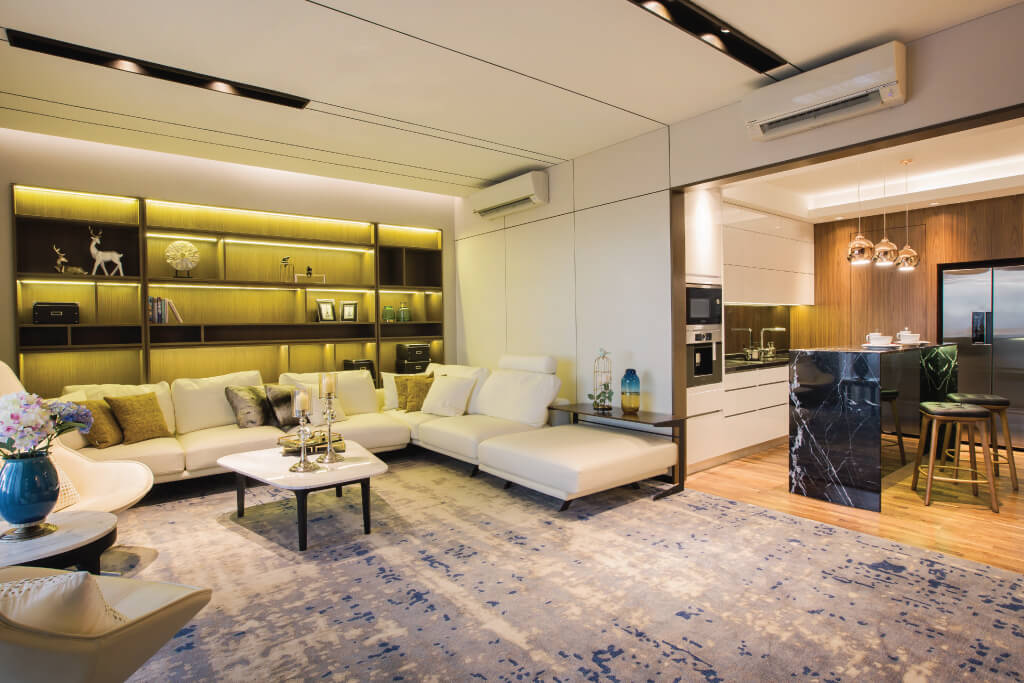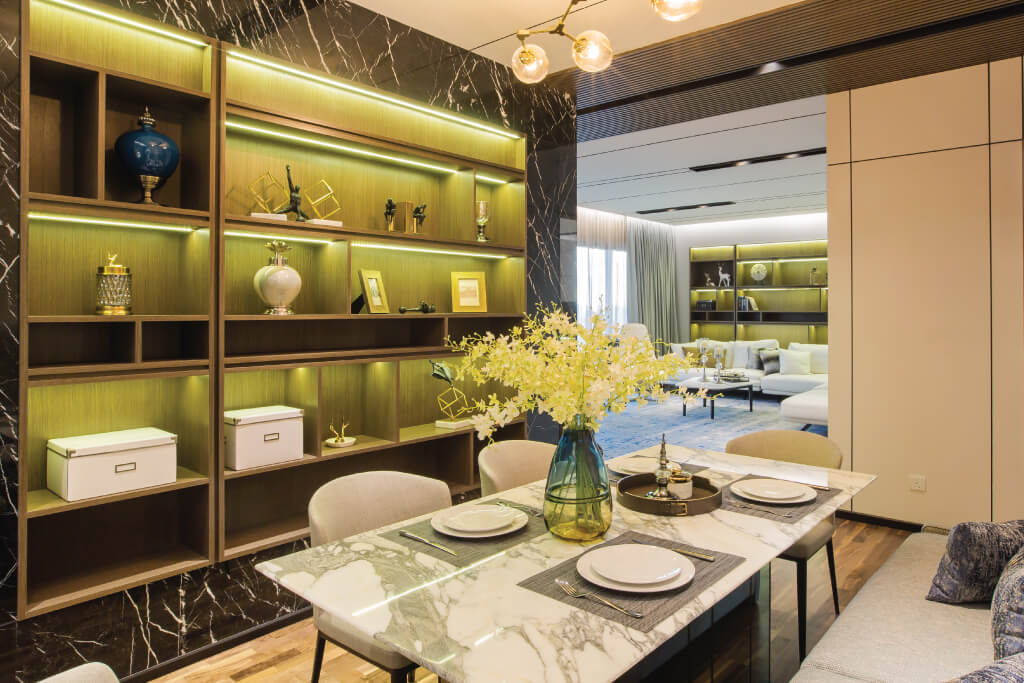 Seririana 2 - Luxury Residential Design by B&N Design Malaysia
The interior of this high end condominium residence exudes a quiet elegance.
Light and timeless décor transforms the space into a home that is welcoming and comfortable while retaining an air of sophistication. In the living and dining rooms, the display wall shelves with accent lighting add depth and gallery like ambience to the space. The design of this modern and sophisticated space is held together by a contrasting palette of off-white scheme, choice finishing material and iconic furniture components.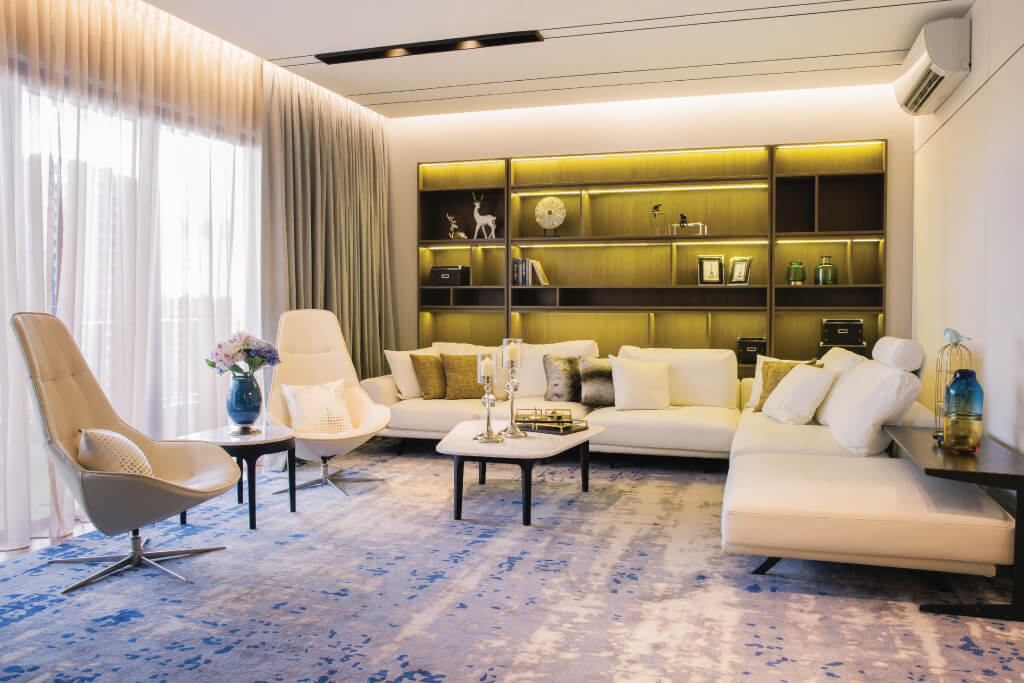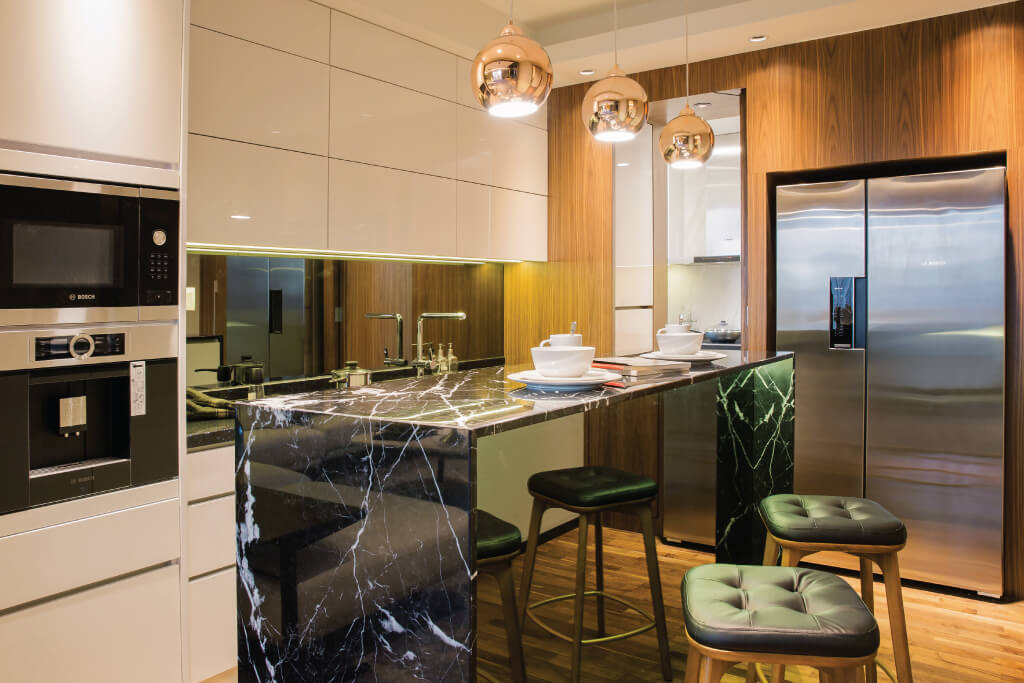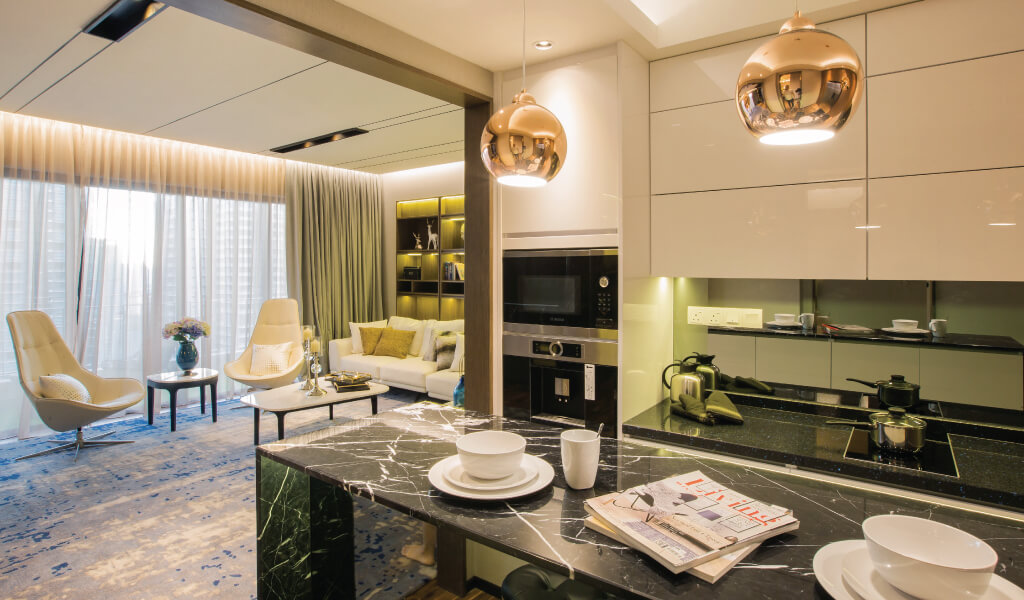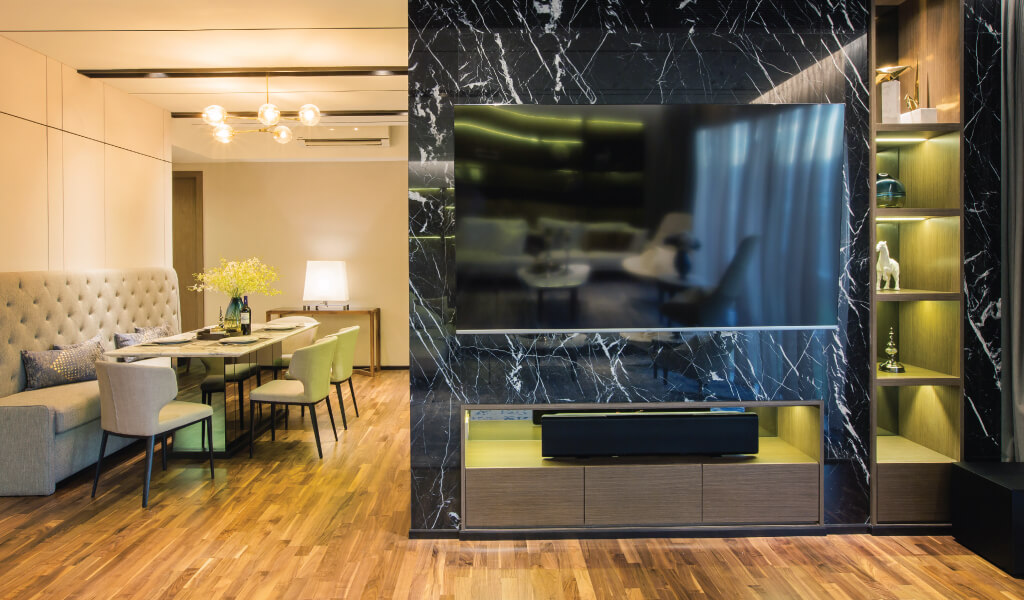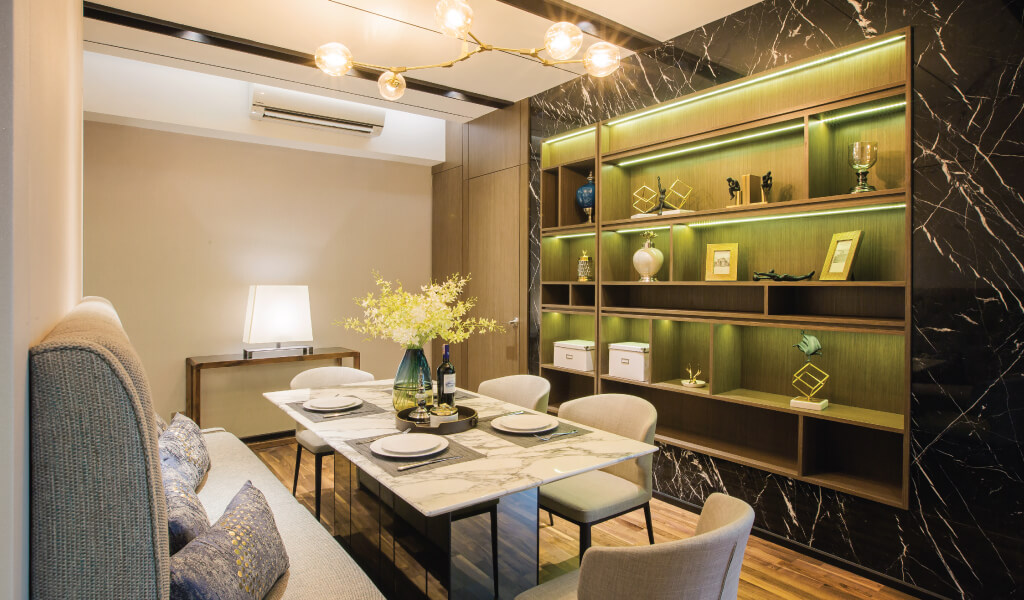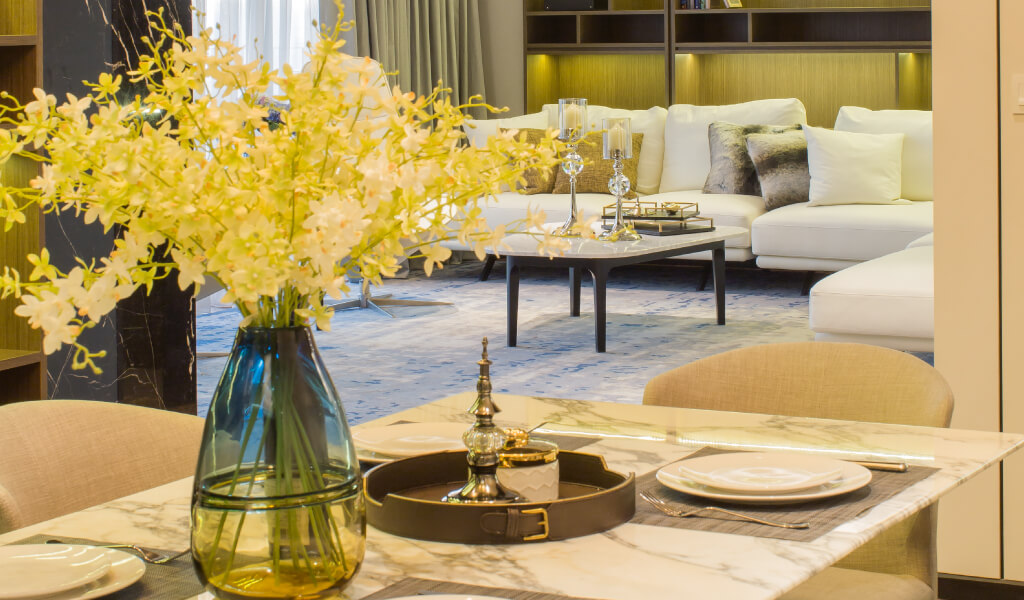 Colour

Combinations

The off-white colour scheme with contrasting palette of gray, brown and black radiates quietness and calmness to the space. Selective accent in yellow gives a pop of colour that infuses warmth and energy to balance out the overall cool tones. Gold trim on wall panels and shelves adds a luxurious finishing touch.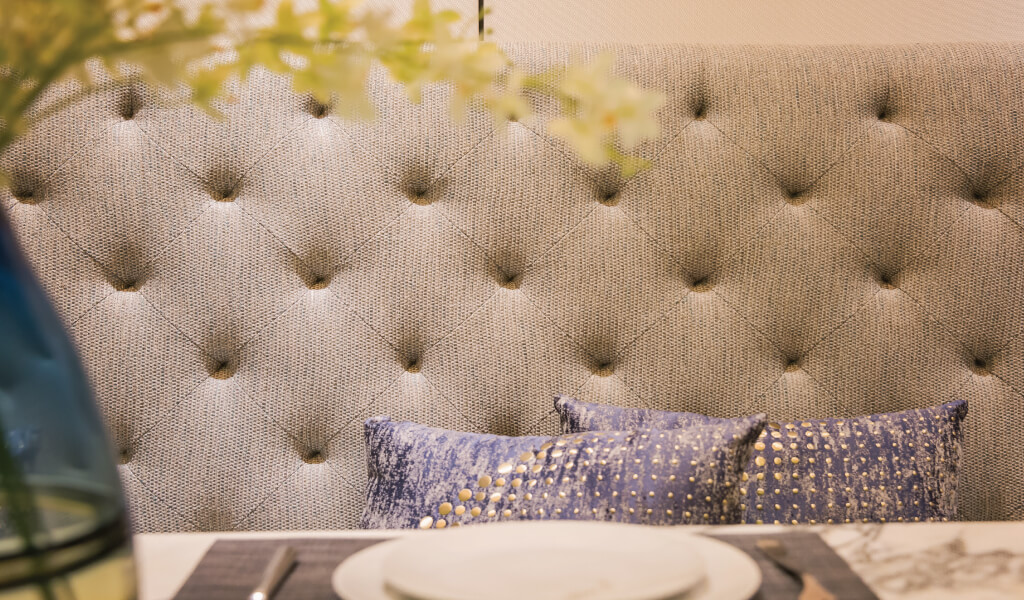 Finishing

Materials

A mix of finishing materials in marble and wood and fabric provides a contrast of different textures and adds new dimensions to the design. The marble gives a cool tone to the room while wood used for the flooring, walls and shelving units provide a dose of warmth and coziness to the elegant space. The overall design is complemented by fabric in a high back tufted sofa with chic slate grey upholstery, a timeless classic piece.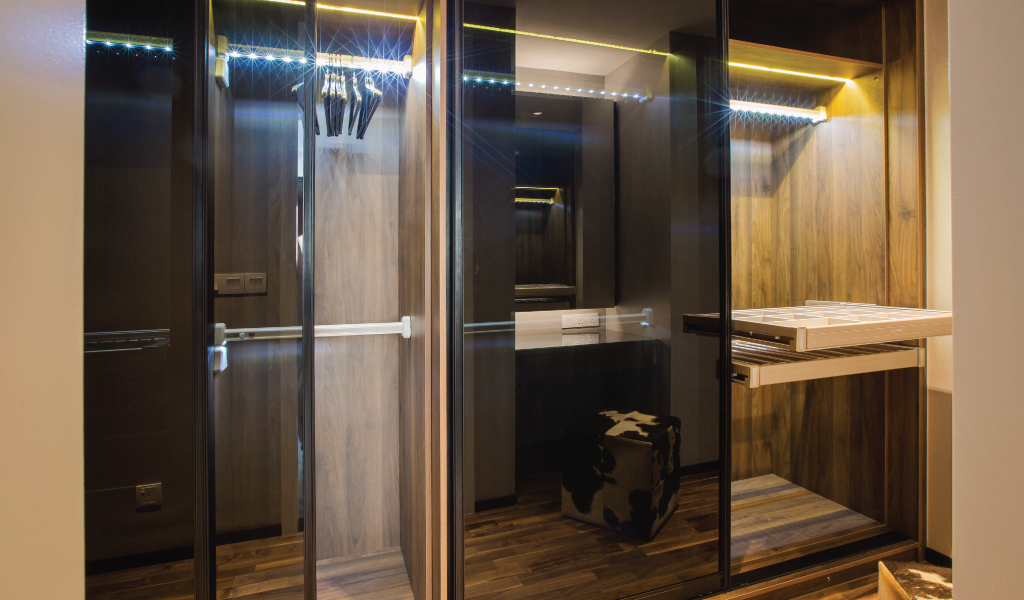 Storage

& Space

B&N Design has implemented savvy storage solutions that are both functional and decorative. In the living and dining rooms, a display wall with illuminated shelves showcase the collection of object d'art and provide discreet storage. Ceiling built-ins in the kitchen and open selves along the walls of the study room are a great way to maximize the use of space. Additional storage are found in closets and wardrobes that blend in with the ambiance of the bedroom.