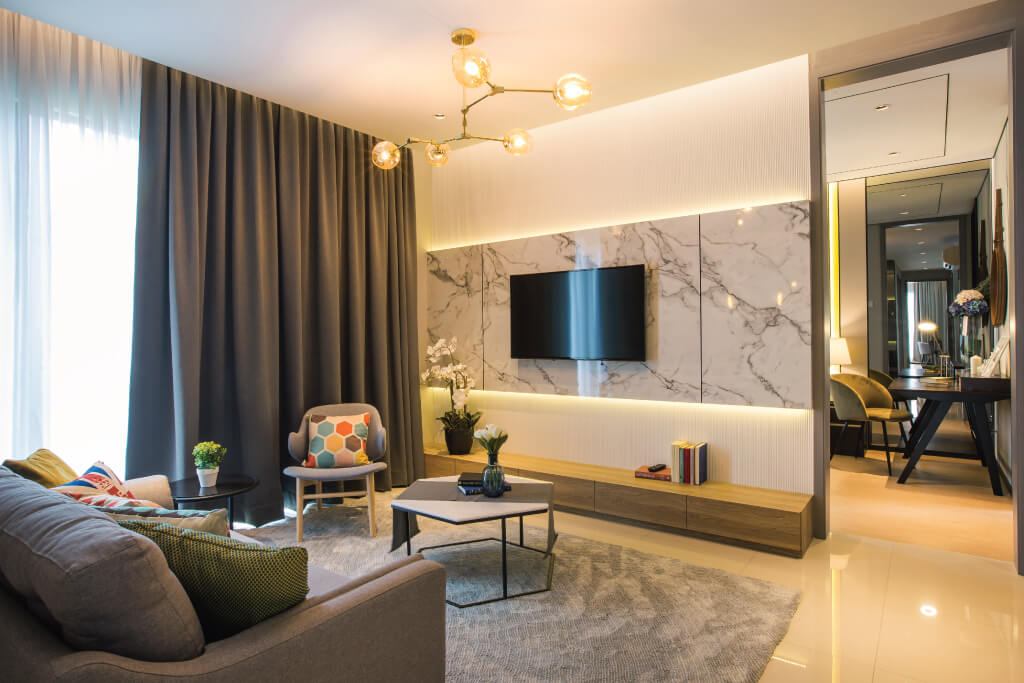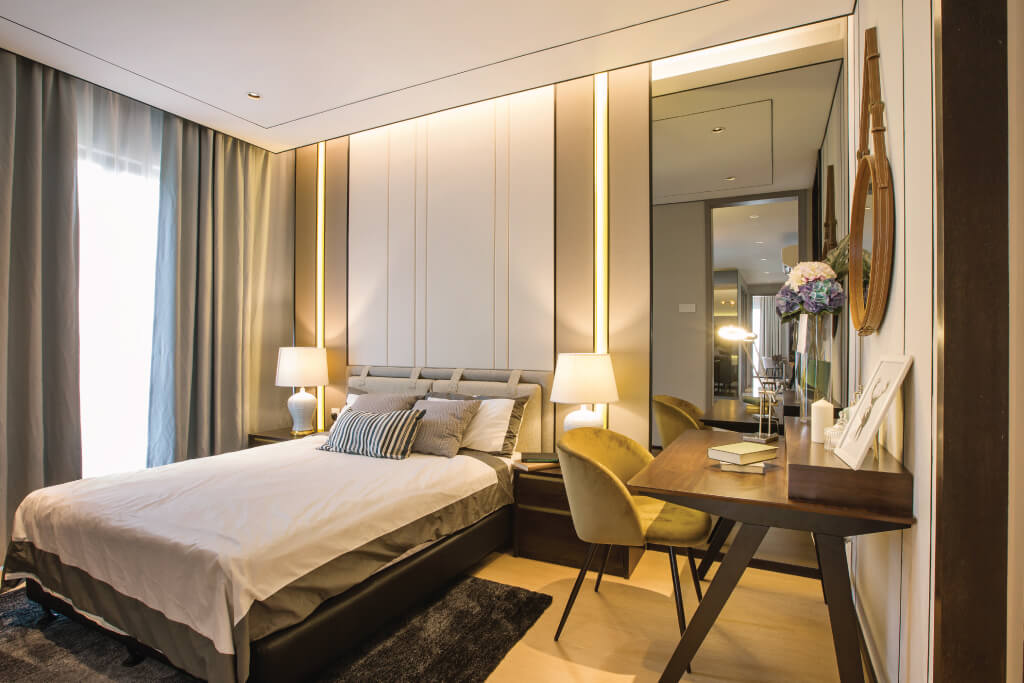 Lake Point Type LL - Exclusive Residential Design by B&N Design
An inviting apartment with a warm and dynamic design, creates a home that is in equal parts stylish and comfortable.
The open space plan for living, dining and kitchen areas is optimized by clever furniture placement and accessorizing to create well defined areas without sacrificing functionality and purpose. The neutral palette is enhanced by splashes of colours in the furnishings to create a balance of timeless and trendy.