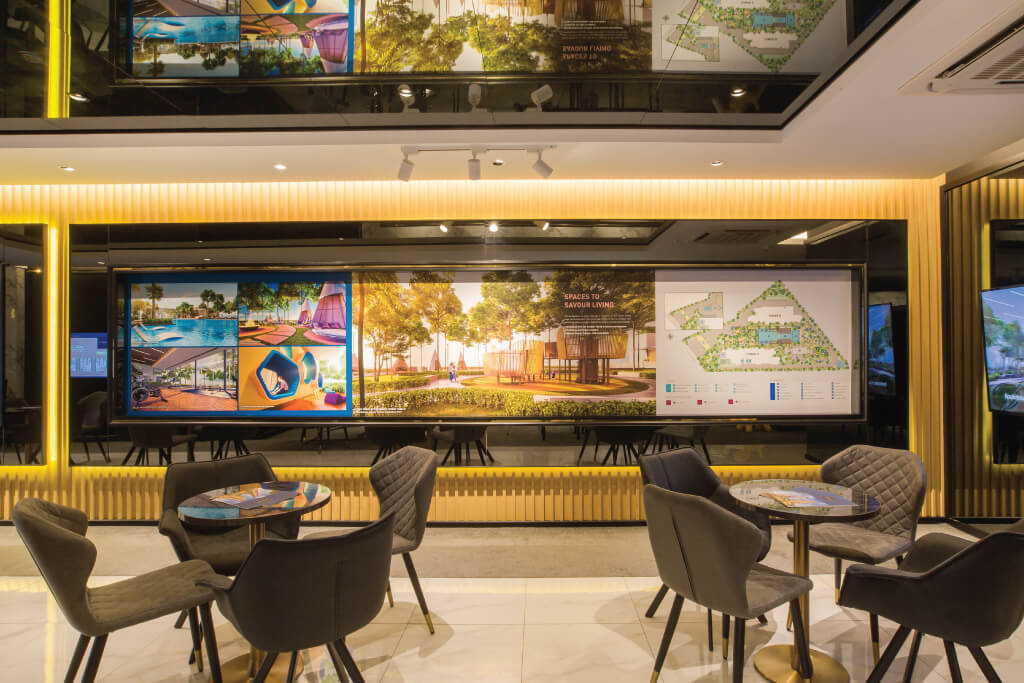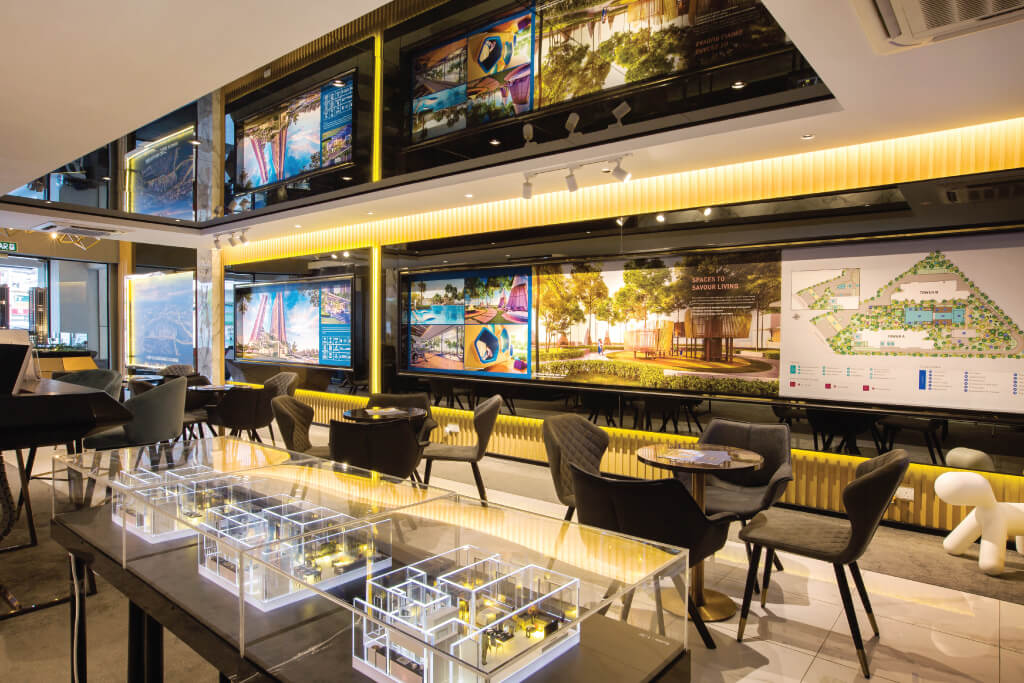 Arunya Sales Gallery - Luxury Interior Design by B&N Design Malaysia
The interior of the sales gallery is designed to reflect the essence of the Arunya Residence and appeal to the target market who would be attracted to the elegant condominiums.
Featuring gold and black scheme to create a sophisticated interior, geometric patterns are used selectively in the furnishing to add a modern touch to the overall design. Additionally, clever use of lighting enhances the sumptuous ambiance.