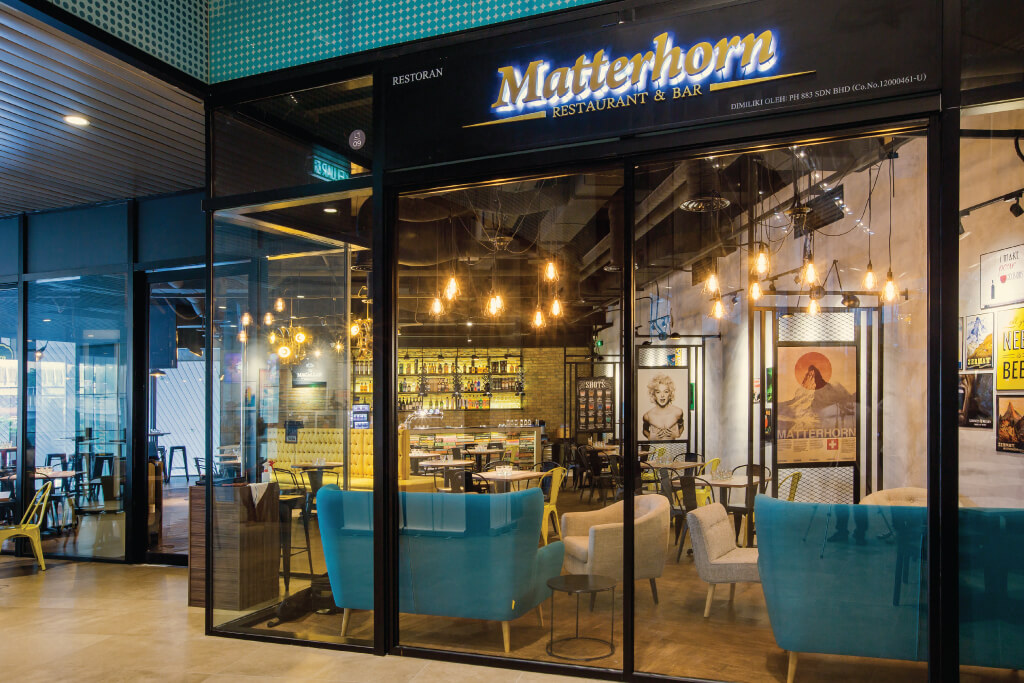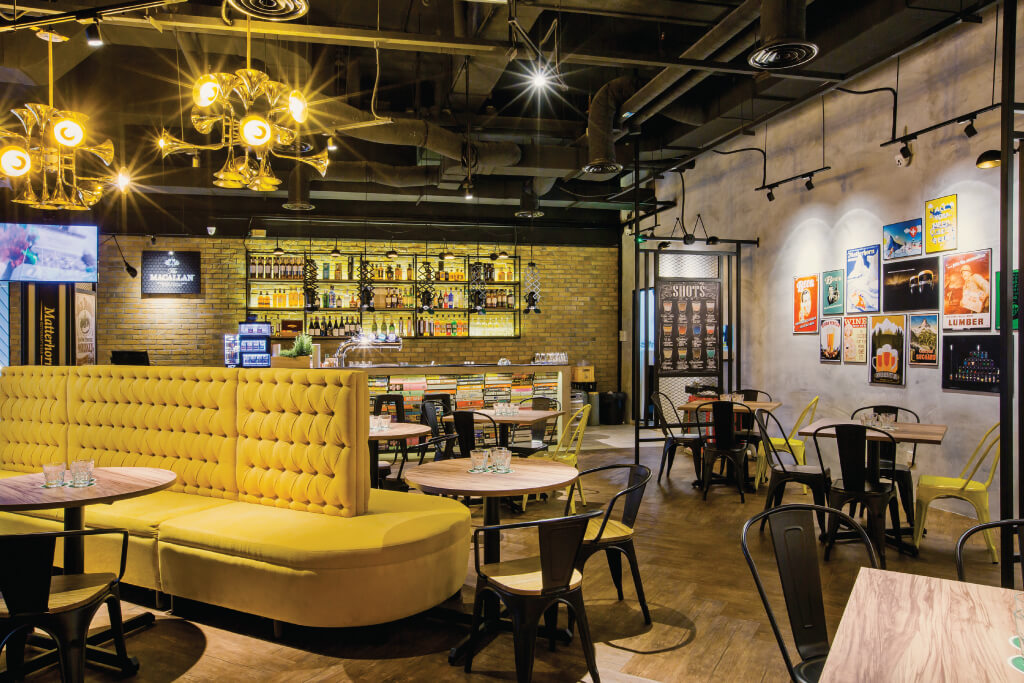 Matterhorn Restaurant & Bar - Contemporary Design by B&N Design
B&N Design incorporate a cordial sense of welcome to wow the guests and customers once they walk into this food joint and booze place.


The matching ochre colour scheme of the lighting and fabric sofa panders to the old time laid-back atmosphere while the bookshelf-printed wallpaper adds a sense of depth to the interior.
The unique wall décor with vintage advertising posters initiates a nostalgic feel.
The rustic yet intriguing looks and eclectic décor will immediately catch the guests' eyes as they prepare to unwind and indulge amidst this inviting space.