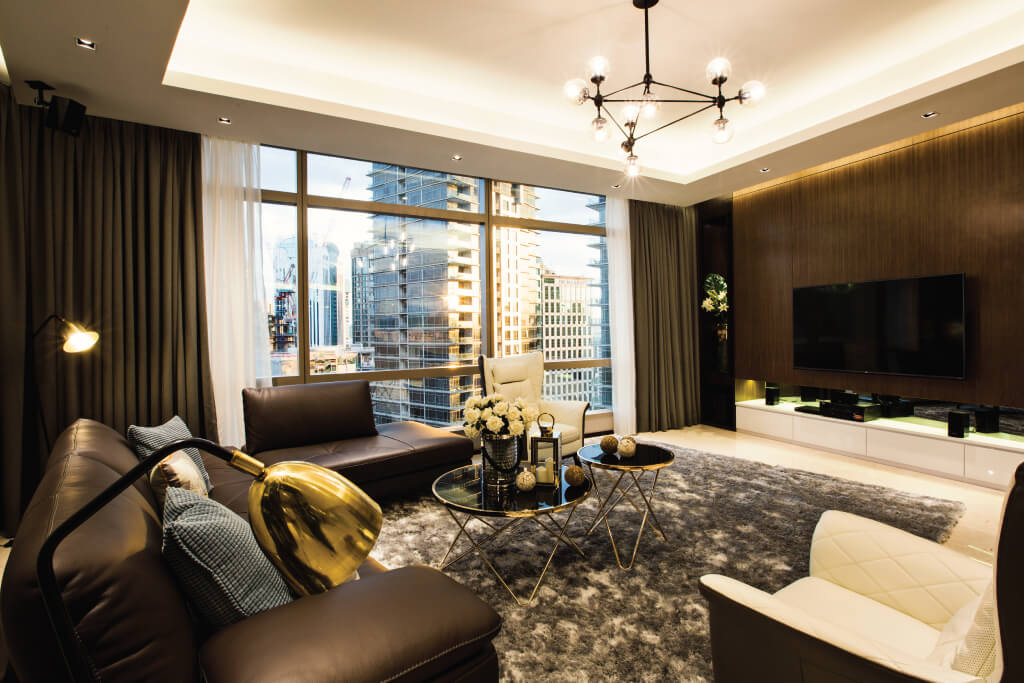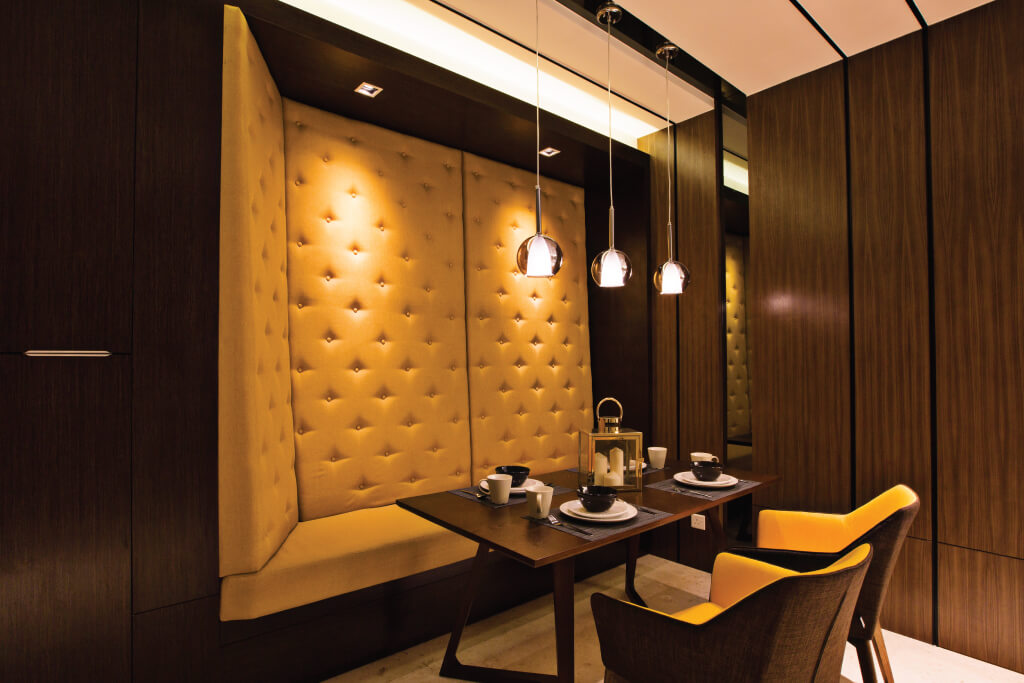 Banyan Tree - Luxurious and Serene Residence Design in Malaysia
The retro-chic appeal of its plush, decadent furnishings make up this gorgeous home while the high-end space takes all its interiors into a luxurious realm.

The oversized space leaves plenty of room for an enormous sectional sofa and round twin coffee tables.
The floor-to-ceiling glass window design are aesthetically pleasing as they create wonderful visual effects from atop the skyscraper.