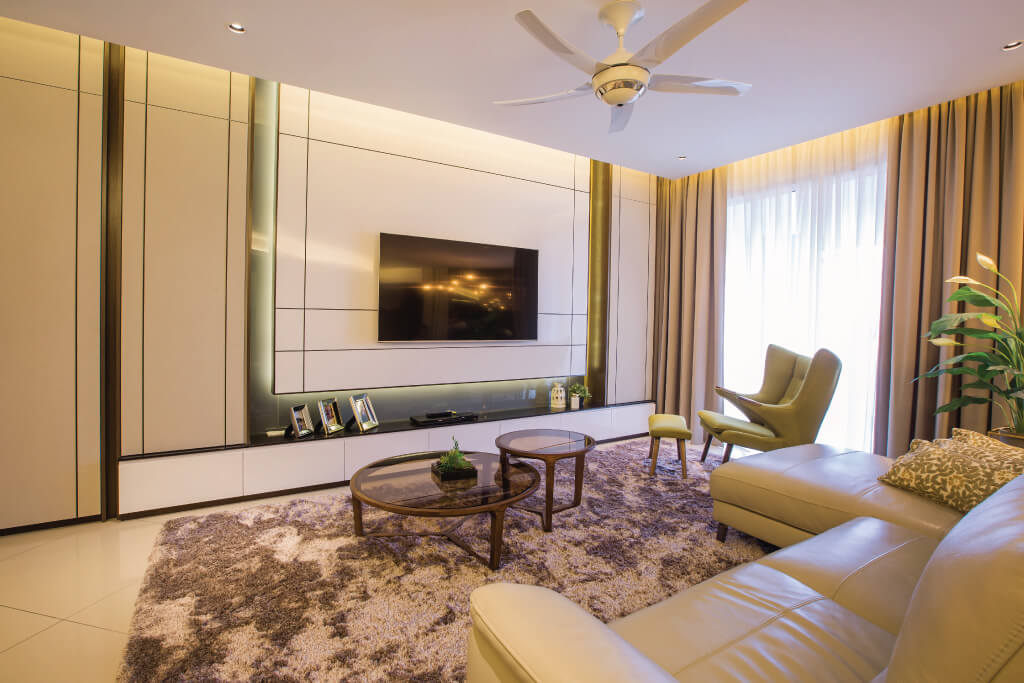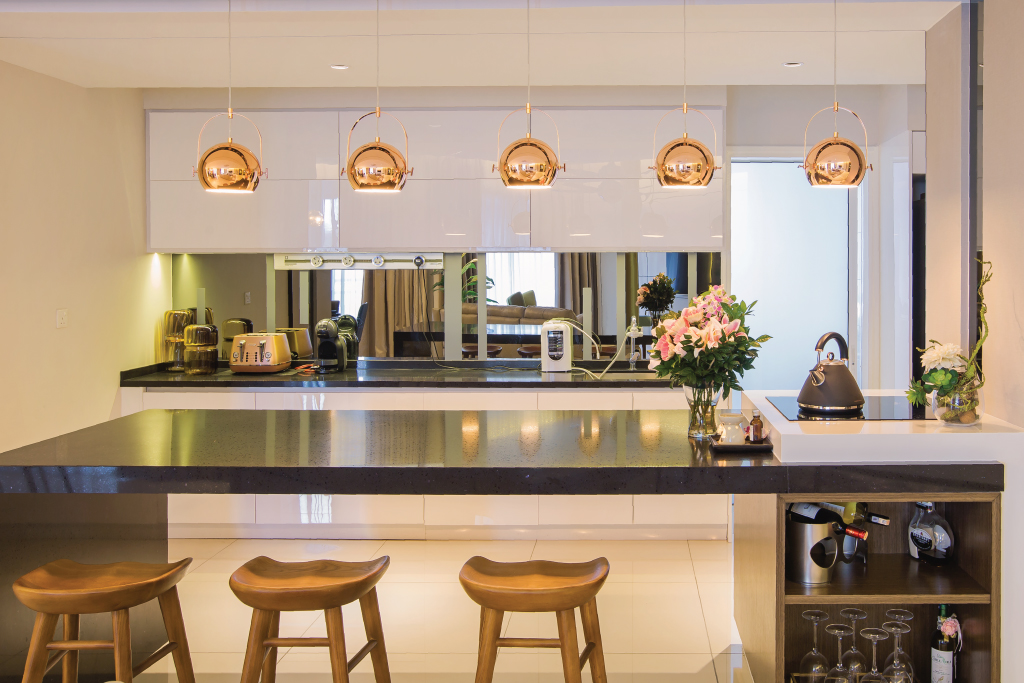 Utama 9 - Stylish and Chic Living SpacDesign by B&N Design Malaysia
Timeless contemporary design merged with comfort creates a sophisticated yet inviting living space for this residential unit.
The muted colour palette in the living area exudes a calming elegance and is paired with polished gold lightings to enliven and brighten the space. The wall shelves showcasing the object d'art pieces add depth and gallery level ambience to the living room.