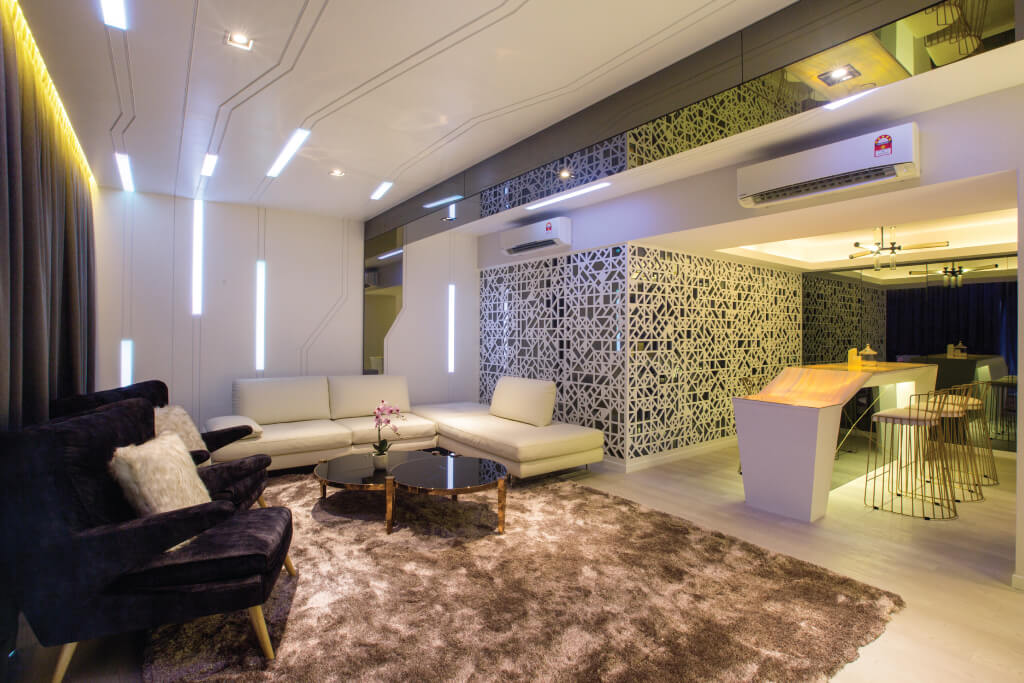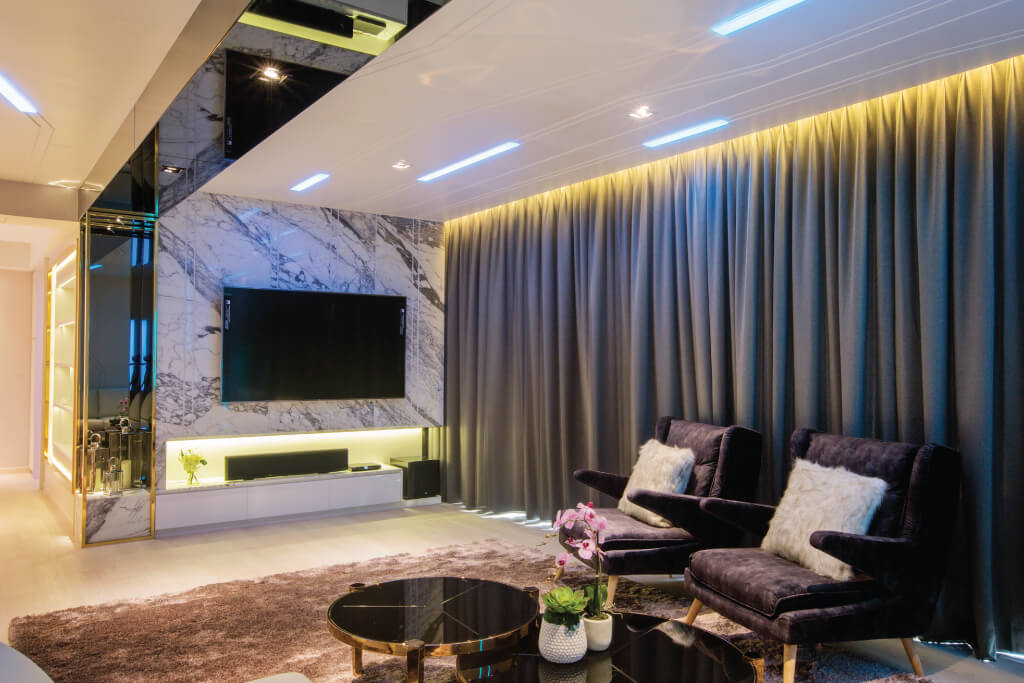 Seri Riana - Condominium Interior Design with Creative Lighting
B&N Design adopts a creative lighting concept to accentuate the unique taste of this high-end condominium residence.

The multilevel cabinet and patterned partition wall add depth and spaciousness to the home. The relaxing white-colour scheme with matching linen and fabric in the open-plan sitting & dining area as well as kids' rooms create a sense of sanctuary to allow maximum space for family togetherness, making this home a comfortable sight to behold at first glance.