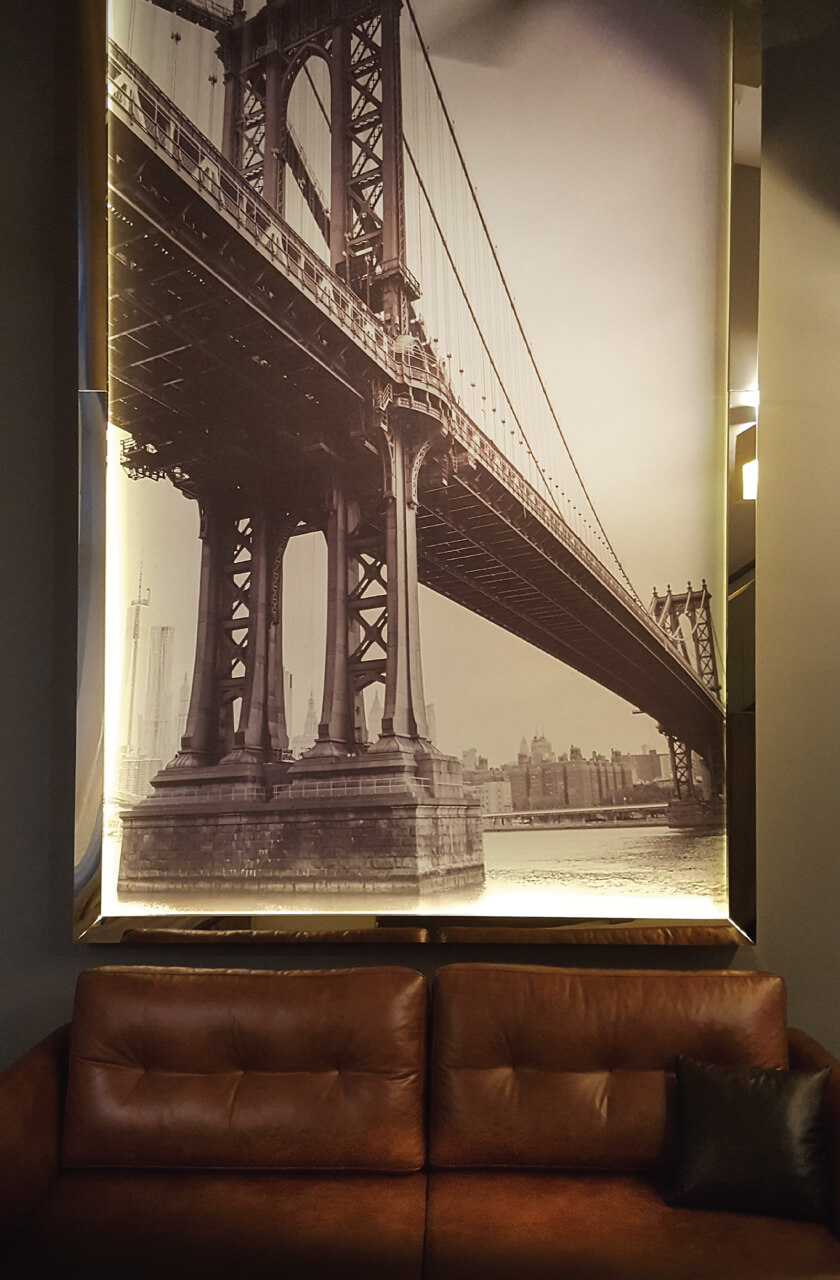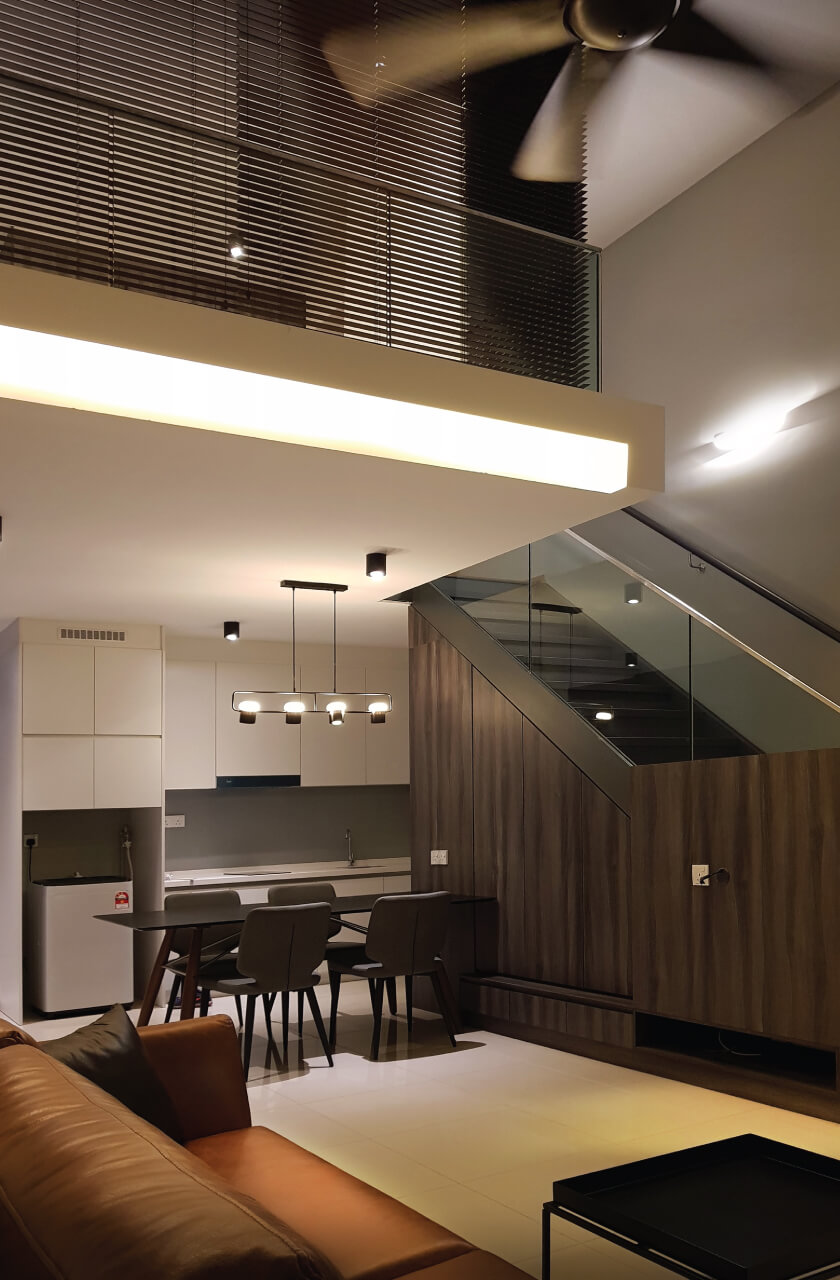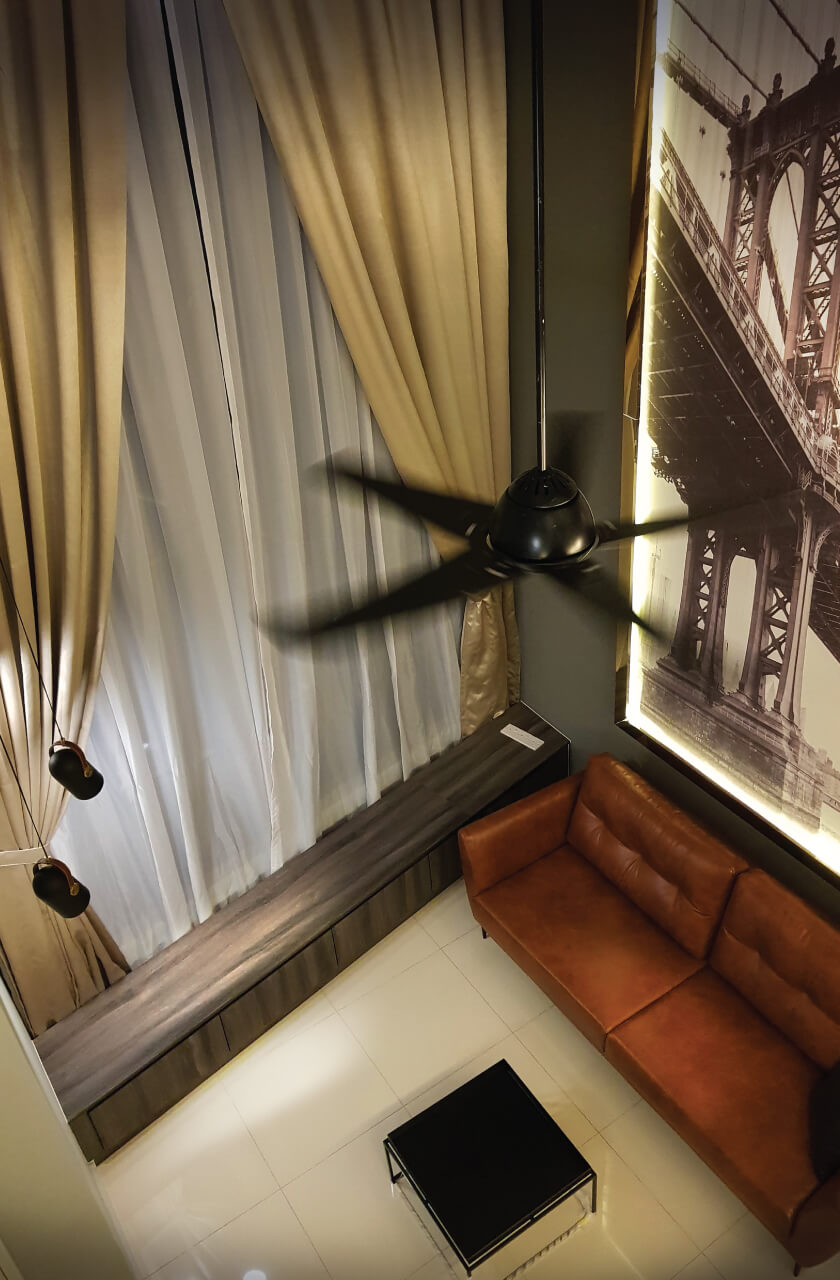 EkoCheras Suite


Contemporary Condominium Design in Malaysia
Designed in a monochromatic scheme, the use of brown in its various shades creates a dark and dreamy mood for this suite apartment.
The furnishings are carefully selected to complement the mood. Pendant lights hanging from the ceiling and the ceiling to floor drapes create the illusion of space in this otherwise small living area.