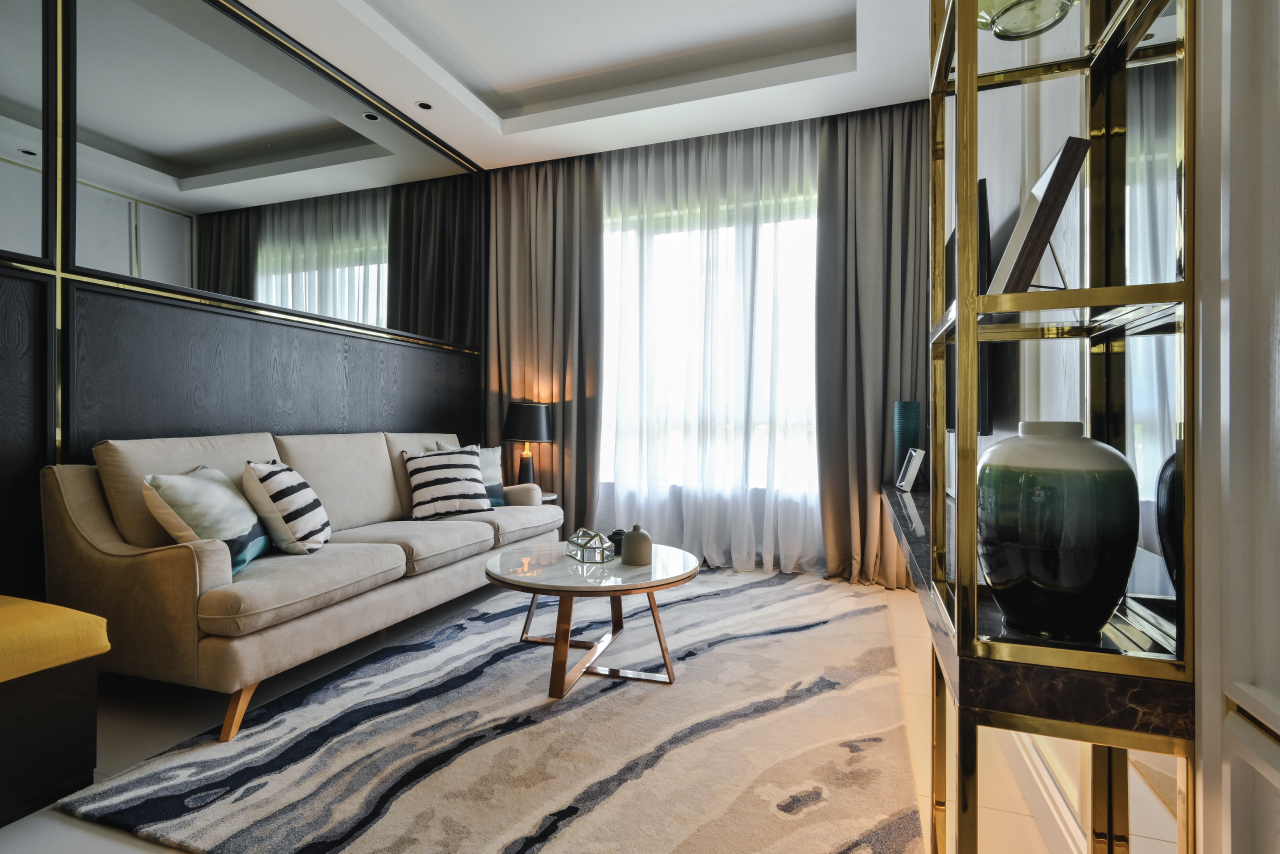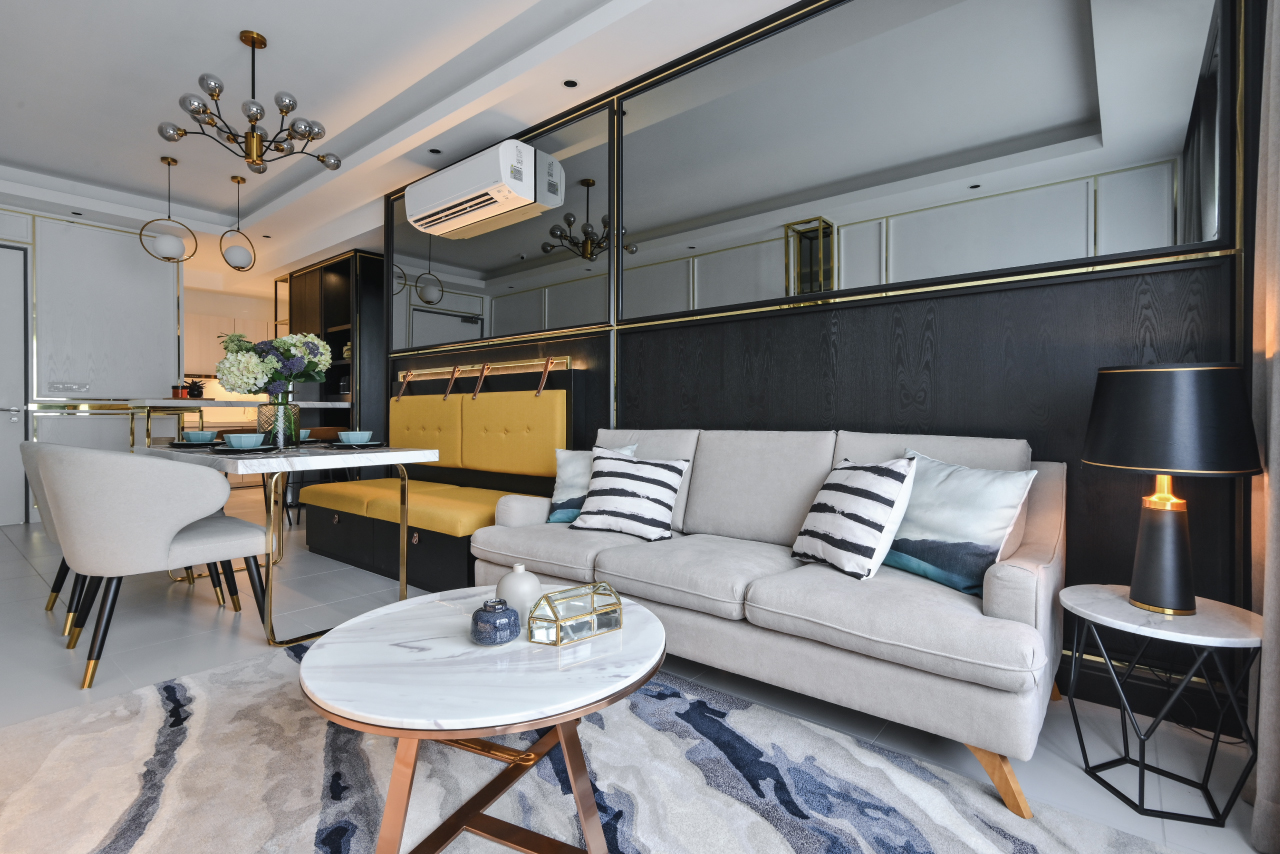 It's Sunday morning, a blend of relaxation and eager expectation. Part the curtains, let the sunlight in and catch a subtle hint of weekend blossoms in the air.
A touch of mustard yellow in the dining room not only infuses a spirited playfulness into the space but also kindles the anticipation of delightful surprises on the dining table.
Everything's set for us to raise this song: Mirror, mirror on the wall, let the room's expanse enthrall; Carpet, carpet on the floor, bring back meadows we adore. Whether in nature's realm we roam or choose the hearth, our own; Today, in every way, a day to be warmly known.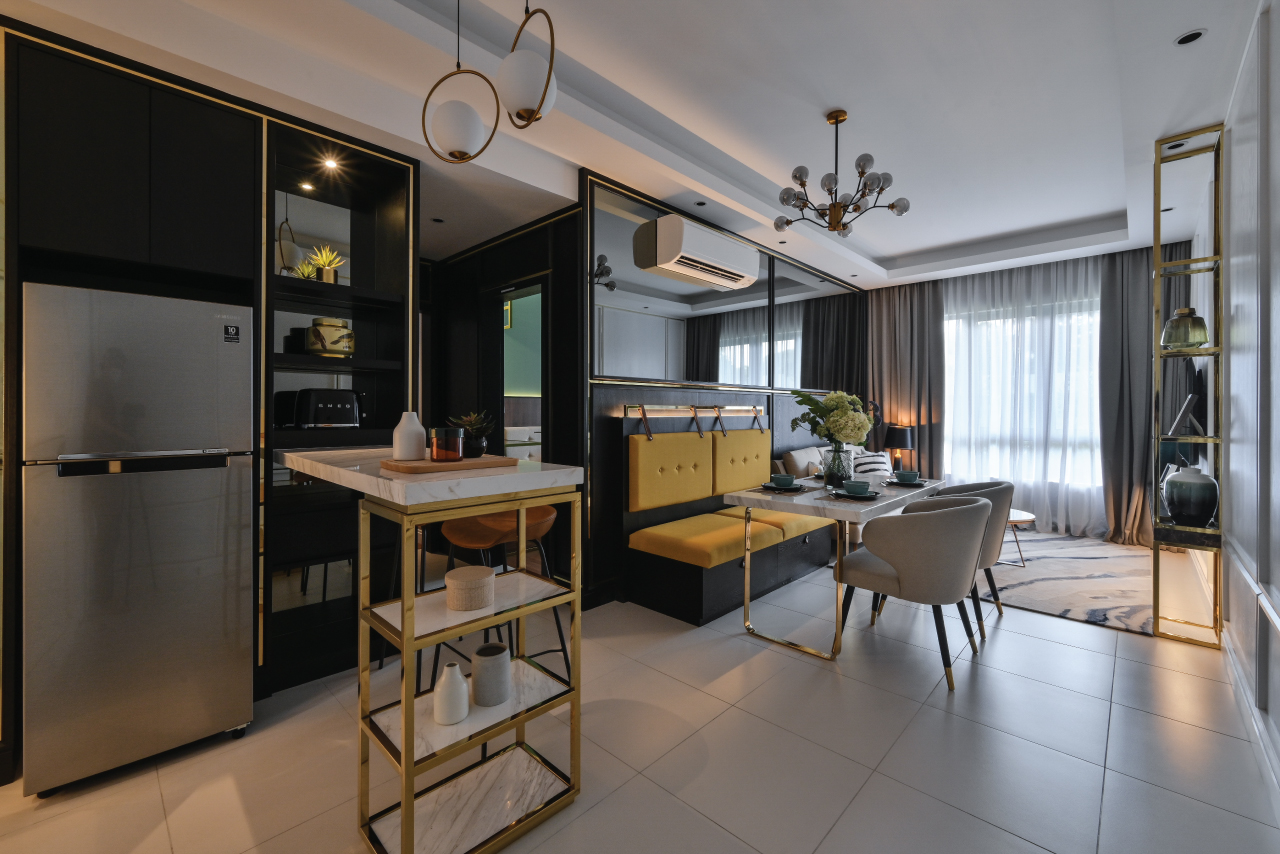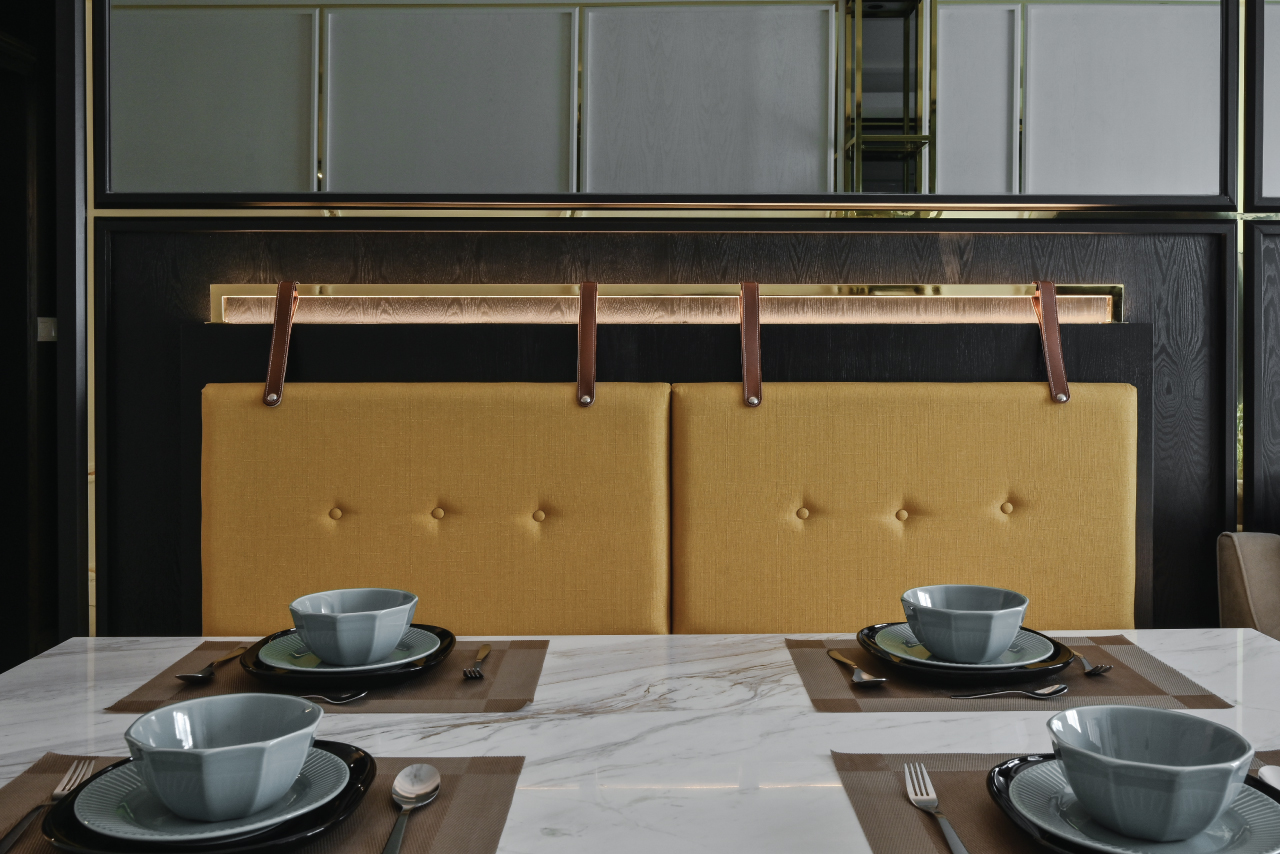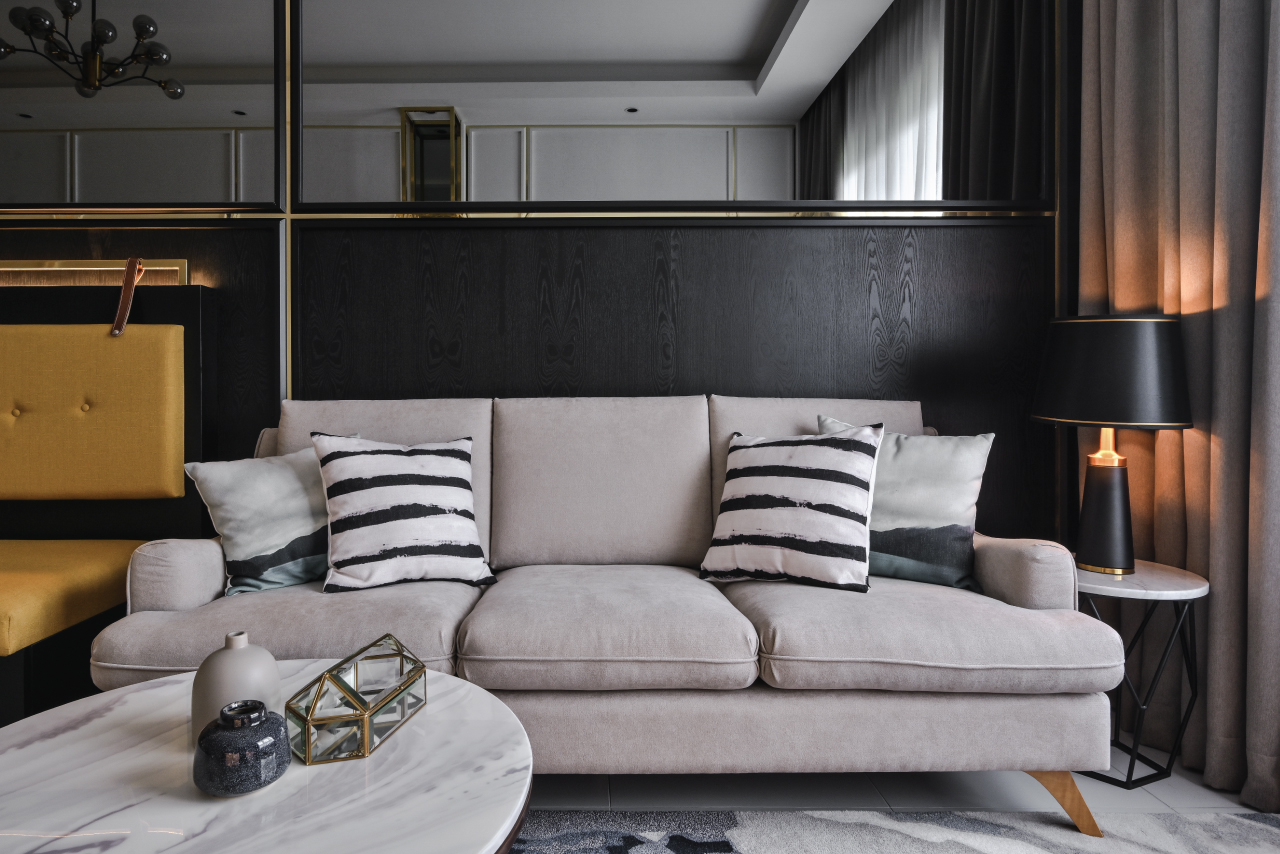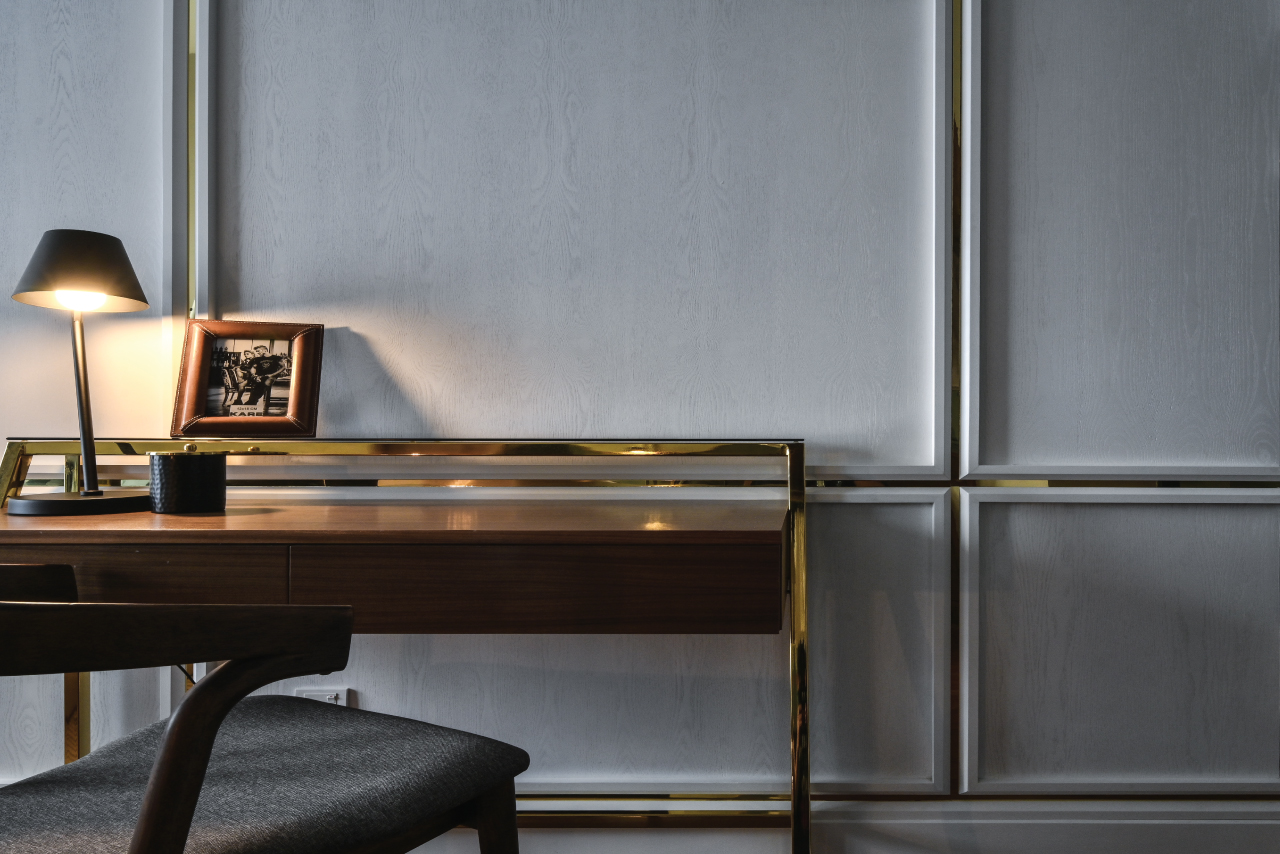 A Place

to Contemplate

The intersecting lines on the walls, coupled with the wooden table, create an inviting space for leisurely reading or a contemplative area to center your thoughts before embarking on your day. Where classical and minimalist design elements come together seamlessly, it's ideal for moments of self-reflection.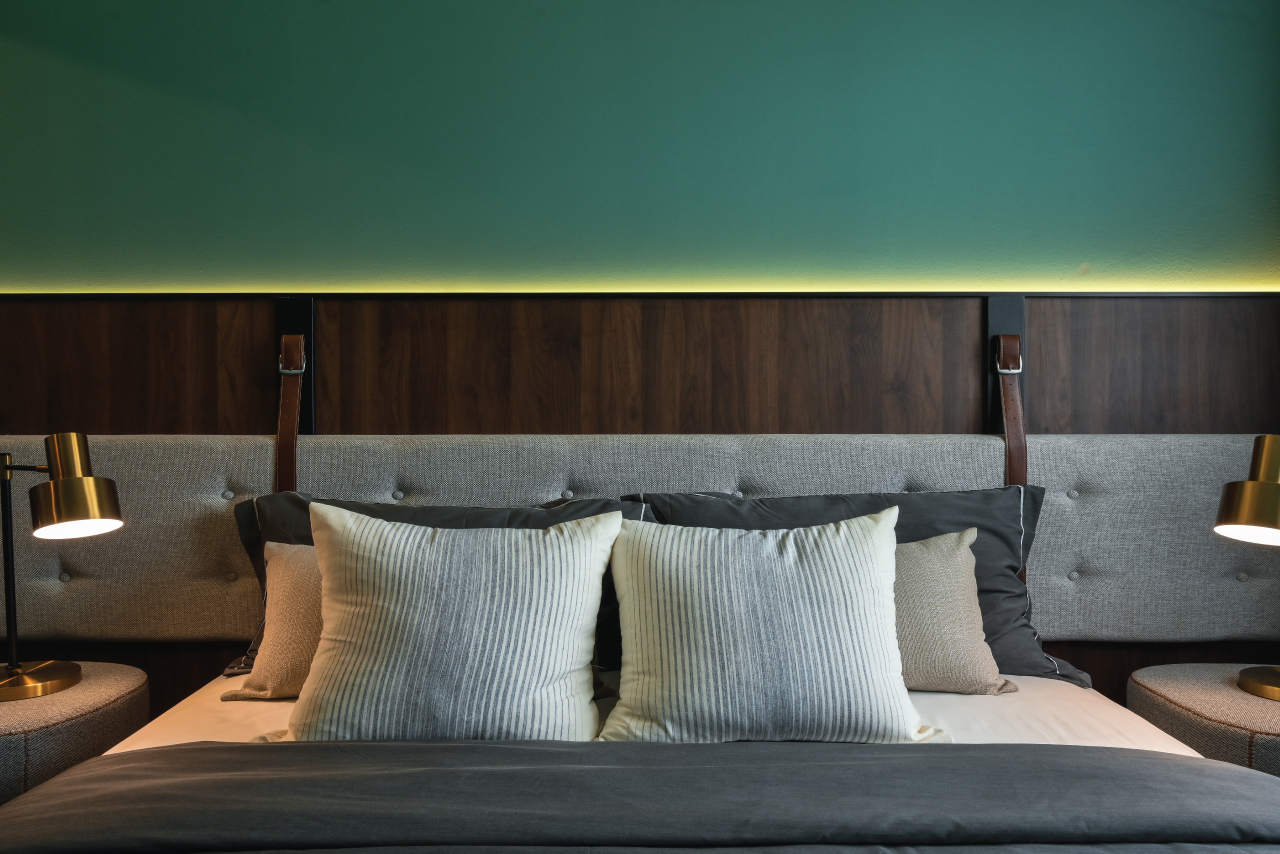 A Place

to Rest

Envision the generous bed, eagerly anticipating your arrival, while the gentle, subdued lighting softly filters out any distractions. The thoughtfully placed spacer plate not only provides partial privacy but also shields against disturbances, enabling our minds to fully embrace the serenity of the night.
A Place

to Connect

The living room is a symbol of the host's prestige, serving as a hub for connections with family and friends while also providing a gateway to the wider world, rendering it an inviting and adaptable gathering space. Towering, space-efficient shelves gently delineate an additional area, creating room for games and merriment.