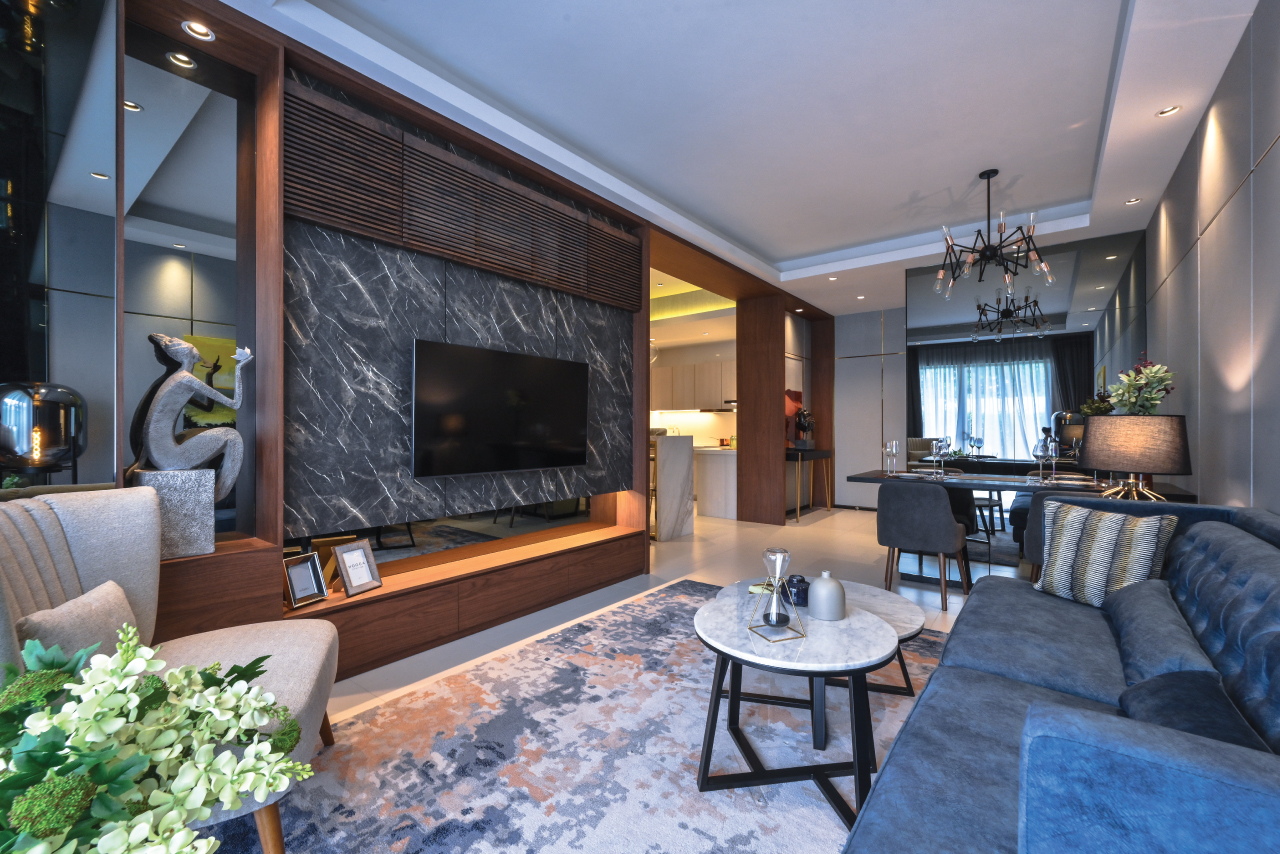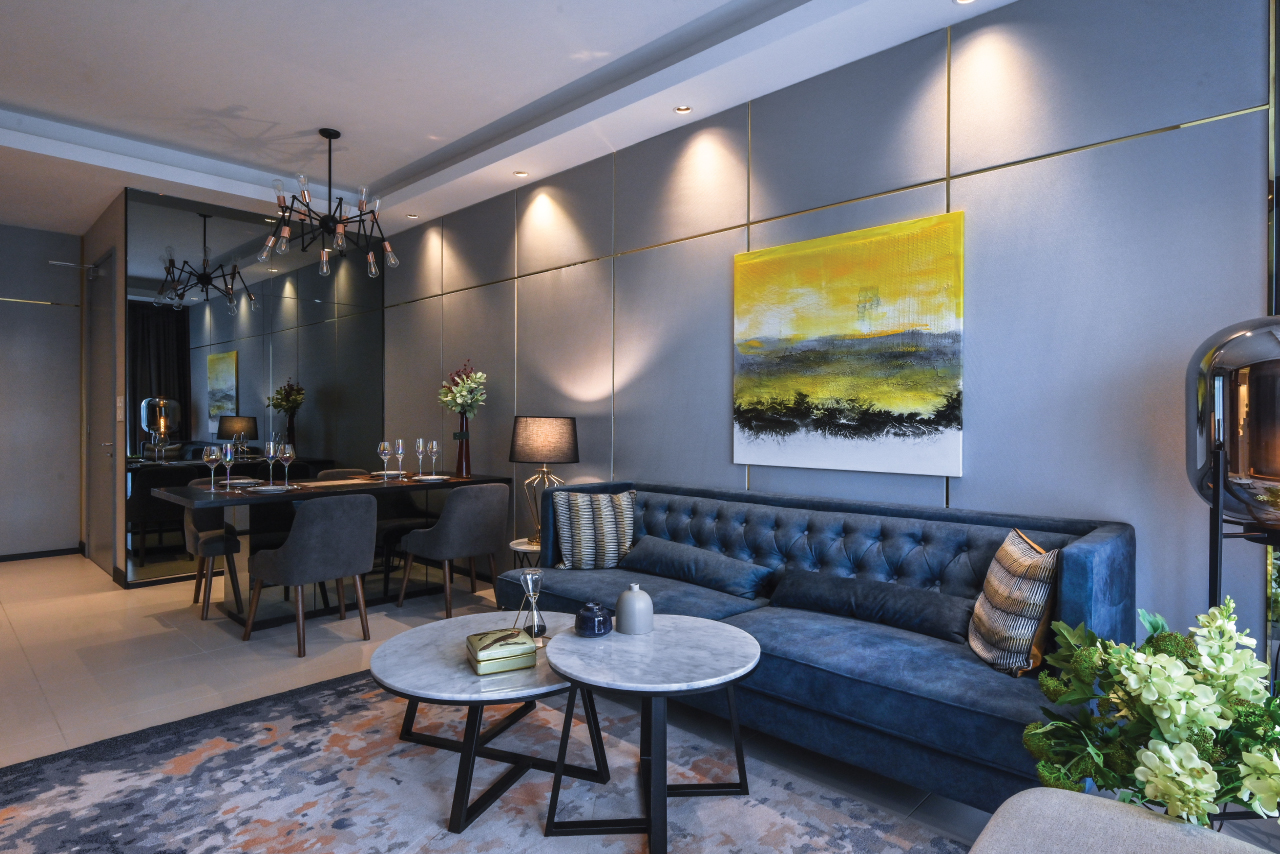 Step into your sanctuary, where tranquility resides. Let the calming bluish-grey hues soothe your heart and quiet your mind. Sink into the luxurious embrace of a soft carpet and velvet couch, welcoming you after a long day.
he flagstone, placed strategically in the center, adds substance to our fast-paced lives, offering a moment to gather our thoughts. In the bustling city where space is a premium, we yearn for breathing room. The unassuming mirror quietly expands our space, creating an understated oasis of openness.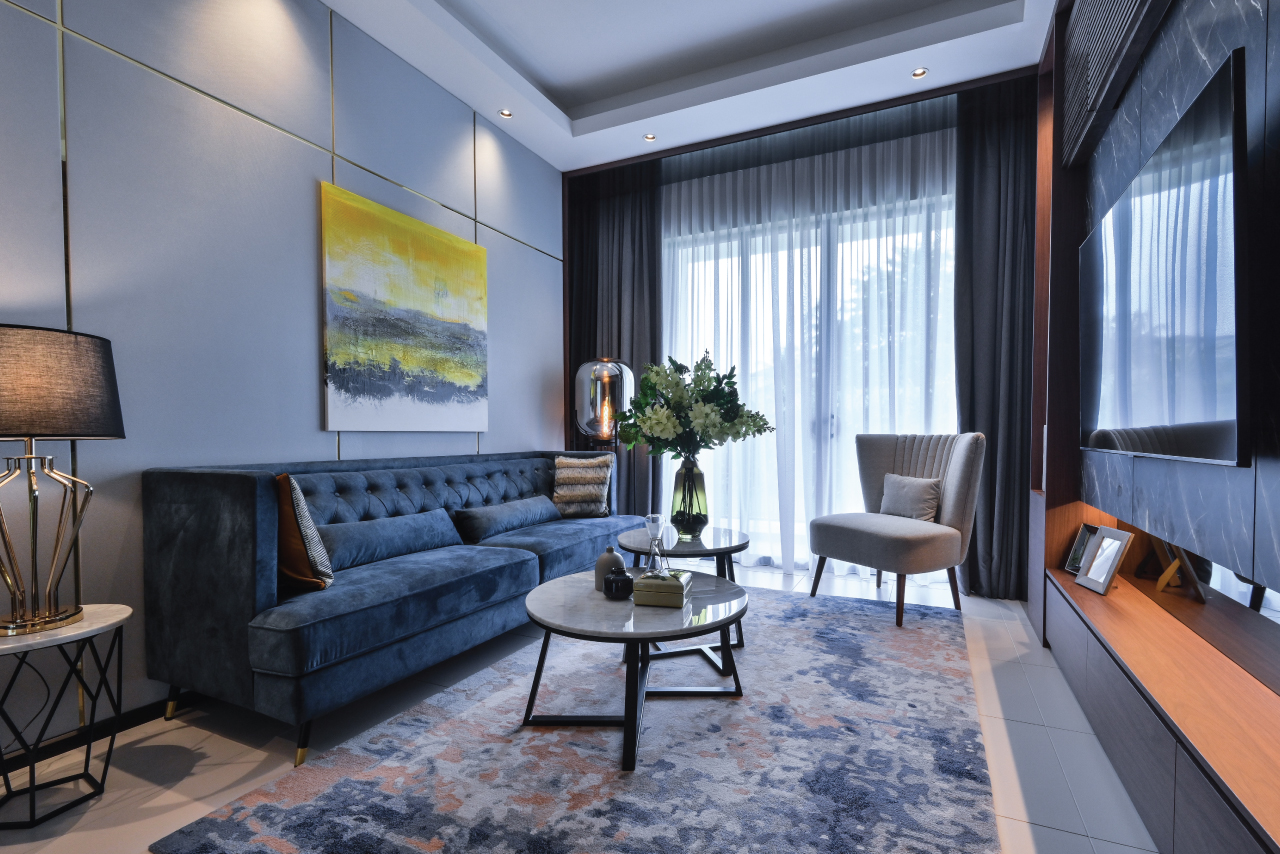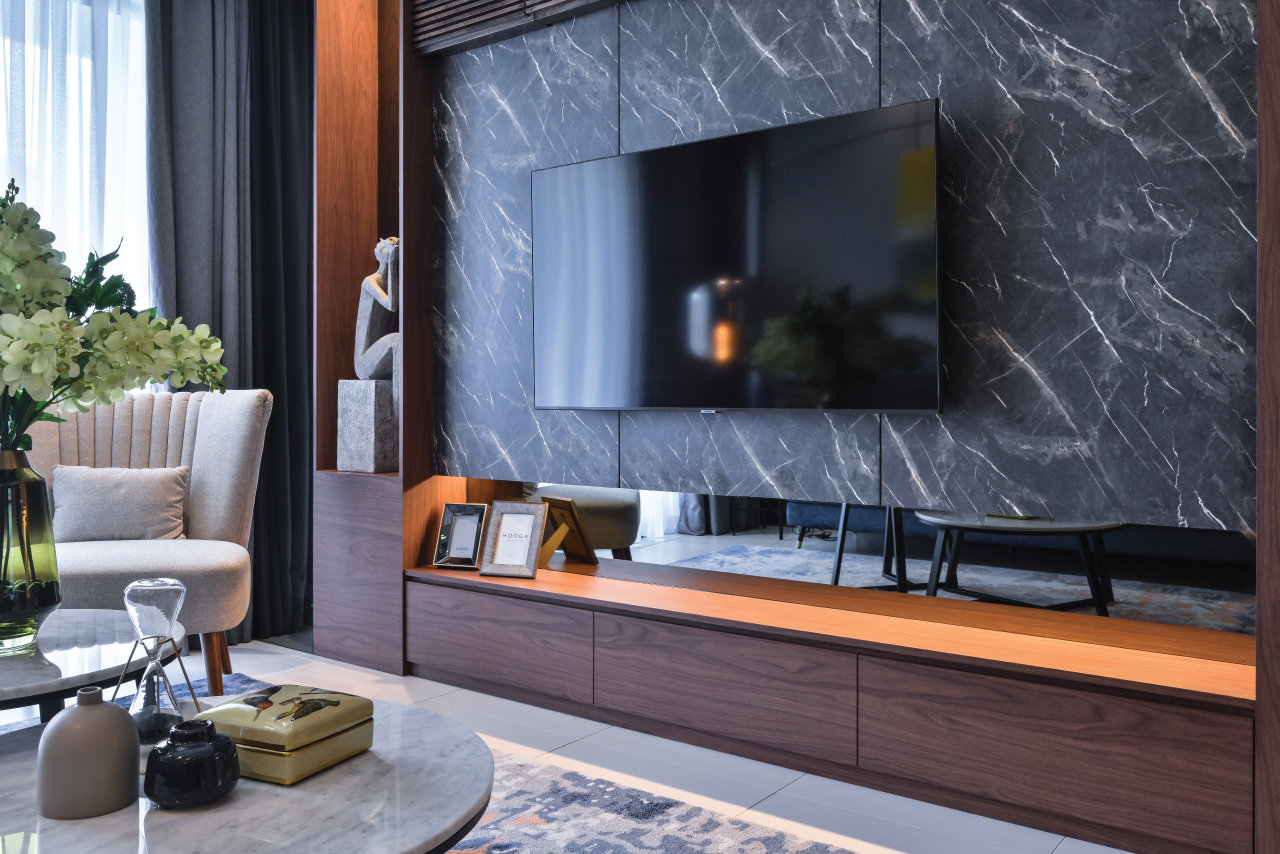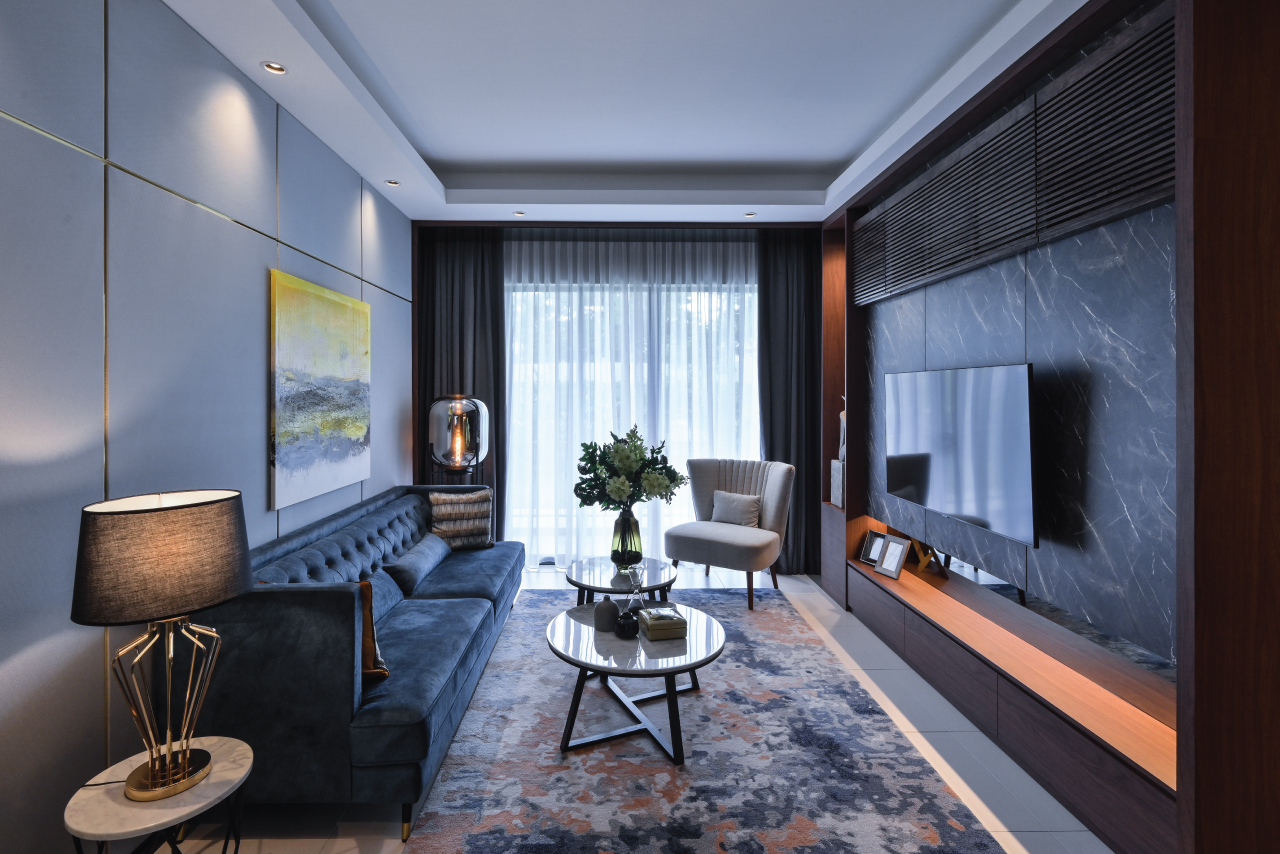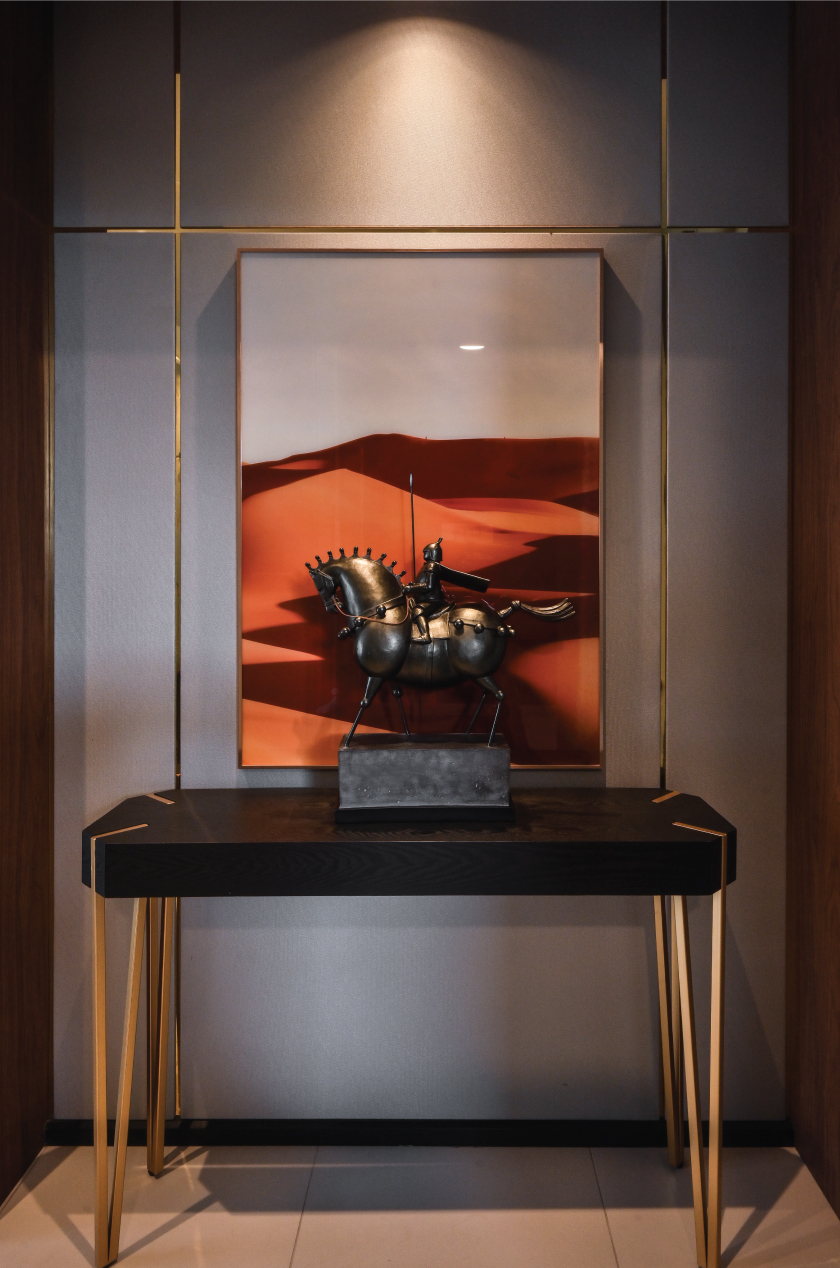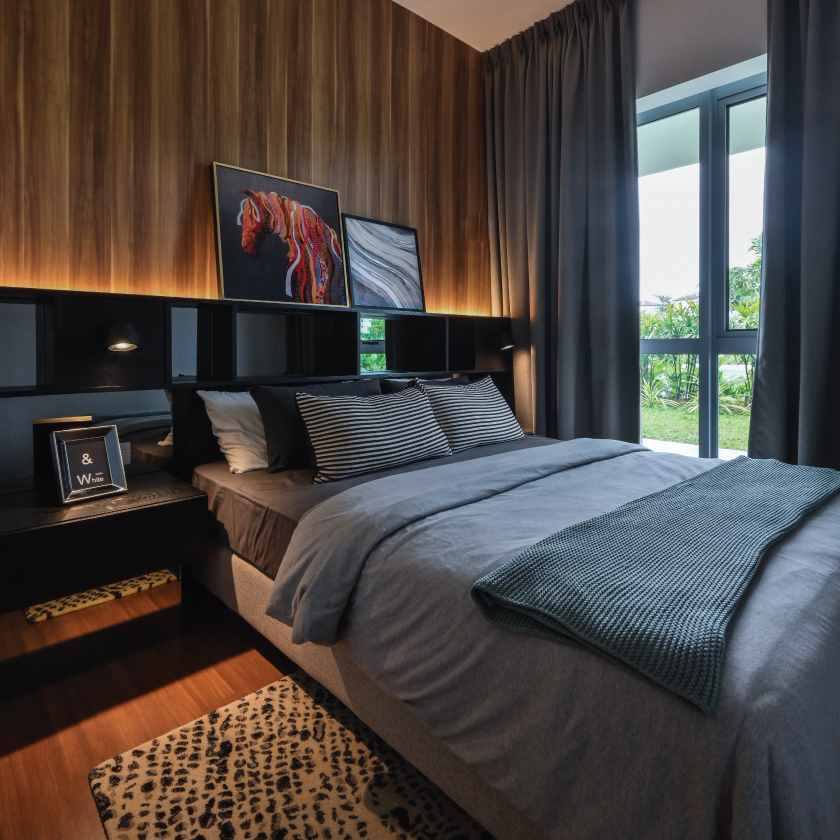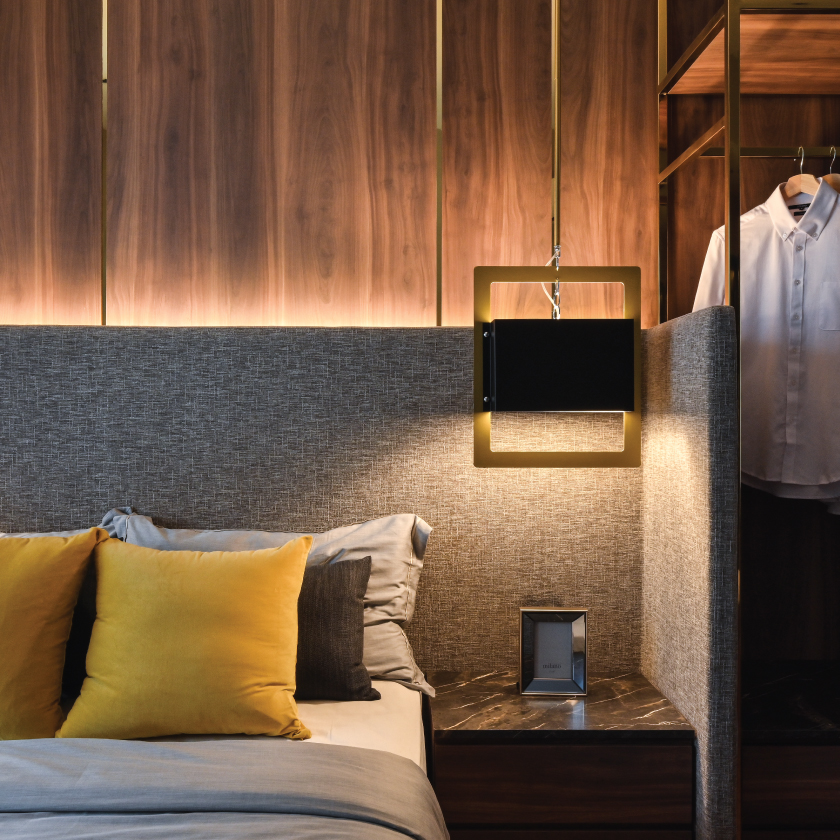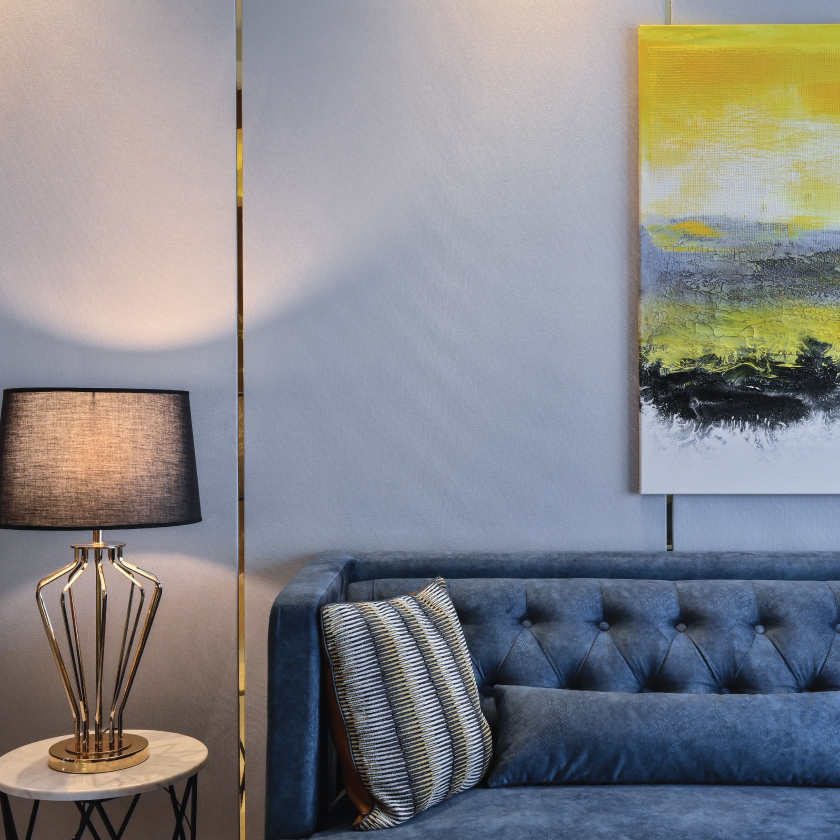 Imagine waking up in a forest, immersed by the refreshing aroma of damp trees. The wooden shelves and floor bring the outdoors inside. Indulge in uninterrupted slumber, for compromising your sleep quality is never an option.
A house isn't truly a home without a kitchen, for it is the heart that nourishes both body and soul. With its bright and sophisticated design, it transforms into the perfect space to savor life's moments and indulge in every culinary desire.