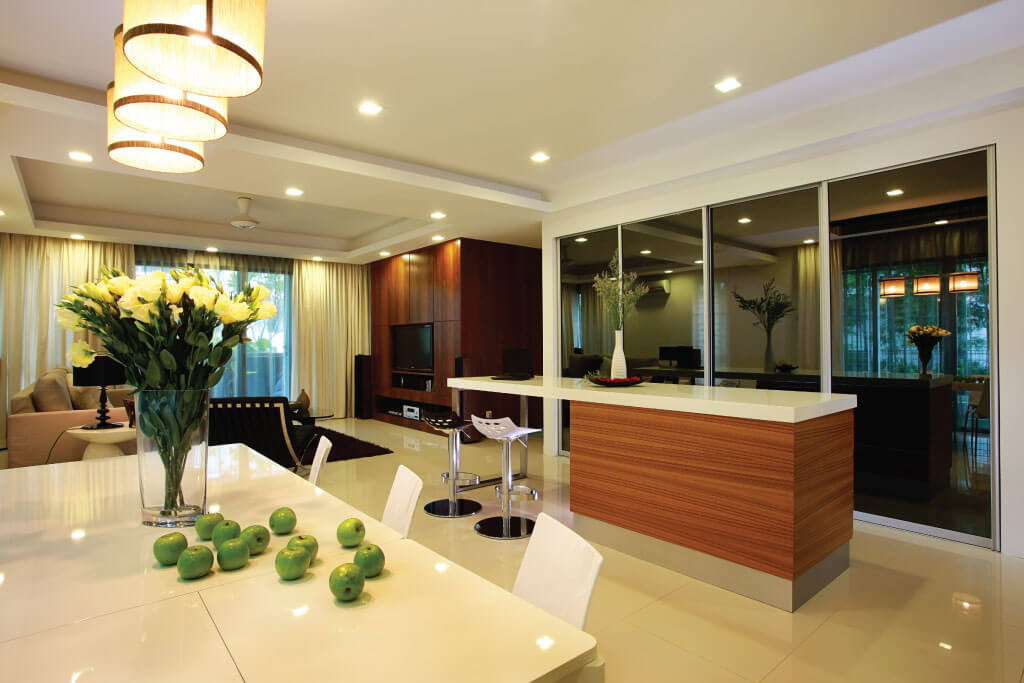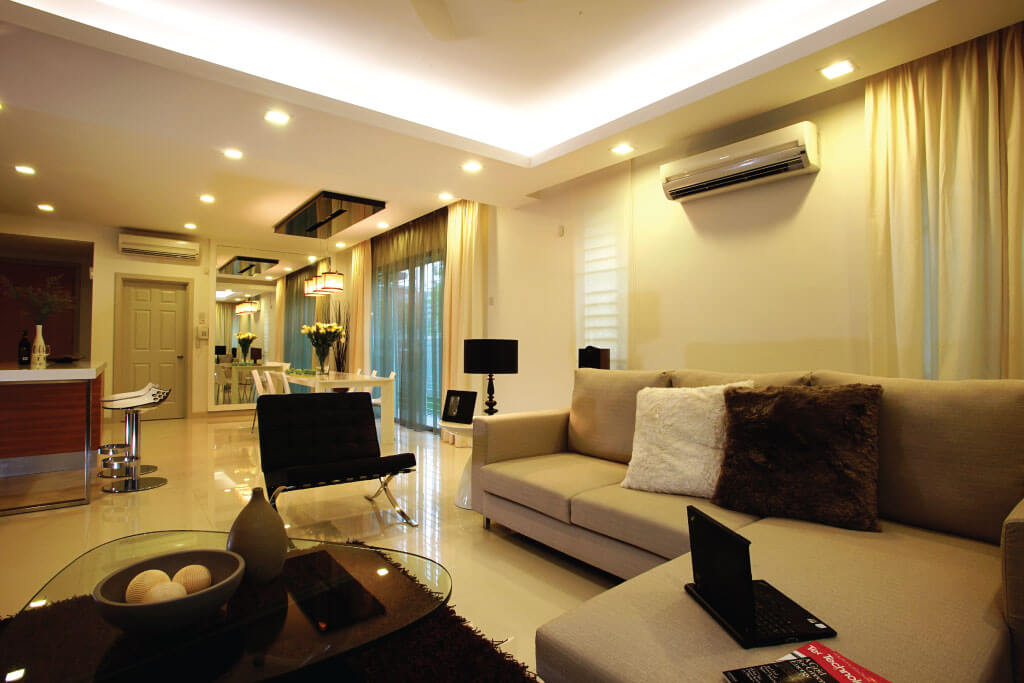 Desa ParkCity - Elegant Residential Design by B&N Design Malaysia
Our interior design team was commissioned to transform this 3-storey corner unit into an exclusive property through a fusion of the best aspects of urban & rural lifestyle.
Simplicity is our theme wherein white creamy palette was chosen to go along with finely-crafted wooden flooring & cabinets. The cutting edge interior design concept is highlighted in the creative lighting, furnishing & interconnecting floor plan layout. The outdoor lush greenery & water fountains add peace of mind to the dwellers – a couple with one kid who desire moments of calmness amidst the hustle & bustle of the city.